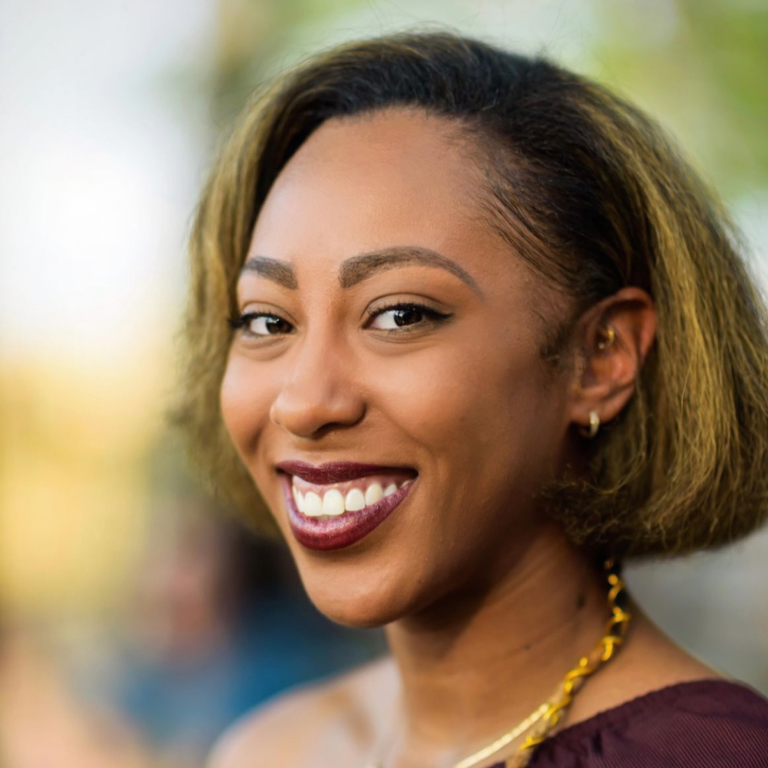 Residency: Late March – September 2022
The Westmoreland's newest Artist-in-Residence is on a mission: inspire through creativity and play. Celebrated painter and muralist Janel Young of JY Originals, LLC is a Pittsburgh native and Penn State graduate who worked as a digital strategist in public relations for a firm in New York City before going full-time as an artist in 2018. Since returning to her hometown in 2019, her art and mission have had such an impact that the City of Pittsburgh designated October 23rd "Janel Young Day." Inspired by this honor and further putting her mission into action, she established the annual JY Originals Scholarship for Creatives to support young adults pursuing the arts.
In 2019, she completed an installation of Pittsburgh's first art basketball court at McKinley Park in Beltzhoover, the neighborhood where she grew up. Called The Home Court Advantage Project, the mural was inspired by connecting with local kids and neighbors to get their input into the design. In response to the pandemic in 2020, she led a project with other artists to create social distance artwork throughout the city called New Space Spheres. In the summer of 2021, Young created her largest-led mural to date, Pathway to Joy at the Allegheny Overlook pop-up park experience that kicked off the Dollar Bank Three Rivers Arts Festival.
In addition to her work in Pittsburgh, Young has also achieved national and international recognition for commissions, including one displayed at the 2020 U.S. Open tennis tournament in New York City and for major companies like Yahoo!, where Young was the first artist ever commissioned to design their Black History Month logo in 2021.