The Museum Shop
The Westmoreland Museum Shop features books, posters, prints, stationery, children's activities, unique gifts, home décor, and jewelry – all inspired by our permanent collection, featured exhibitions, and American art.

Remember your visit or share the experience with others! Many of our gifts have been made by local and regional artists and artisans.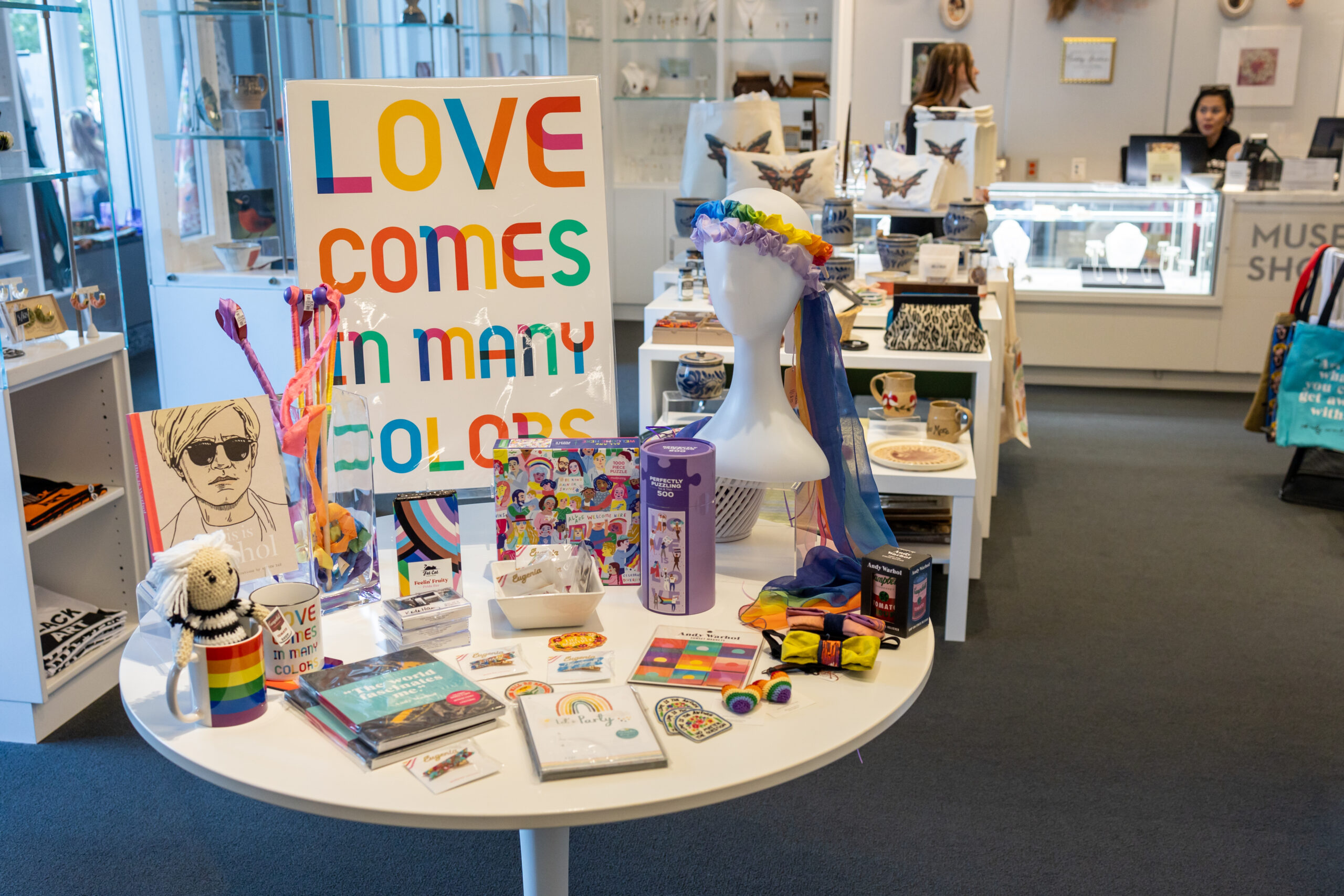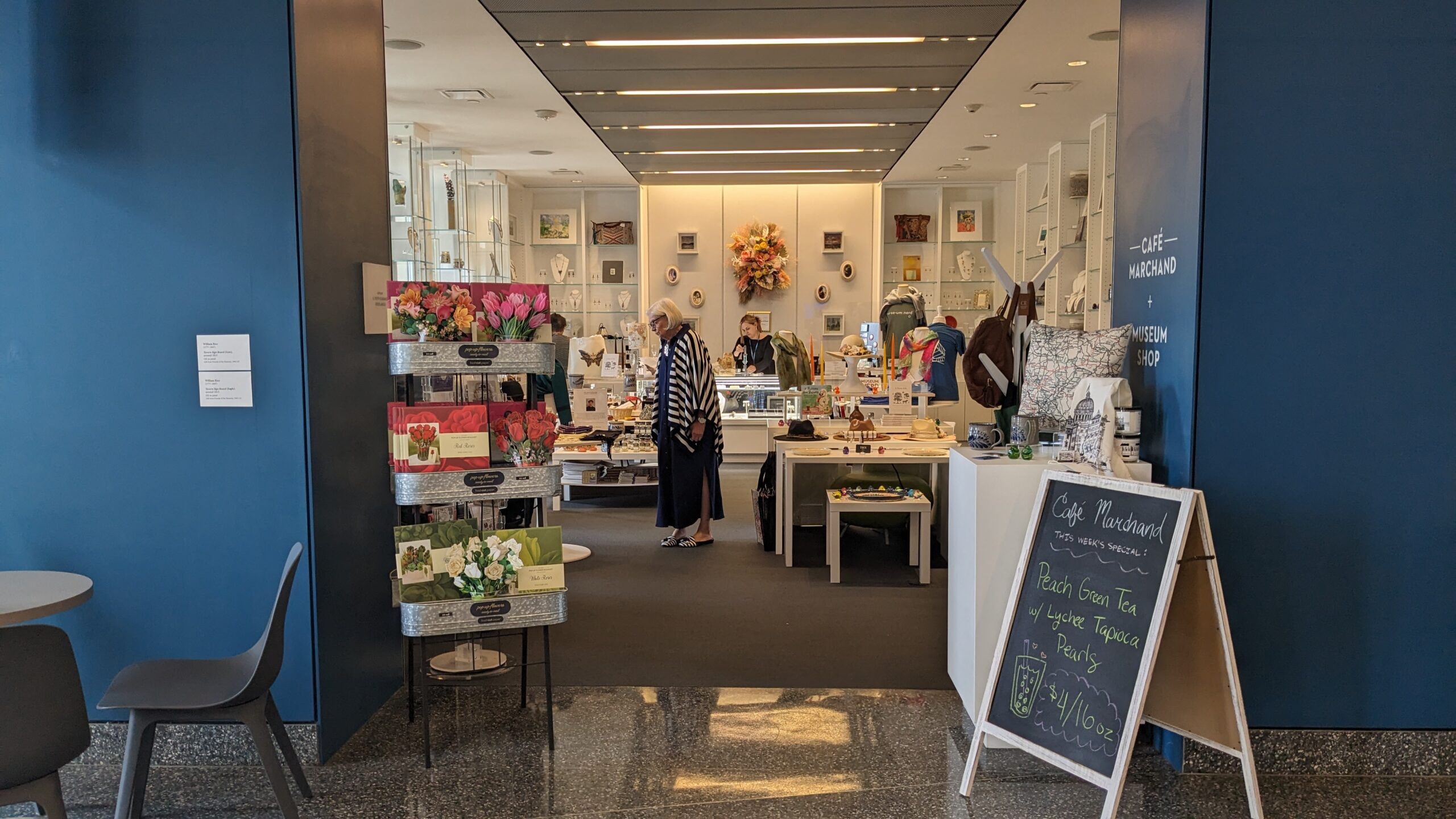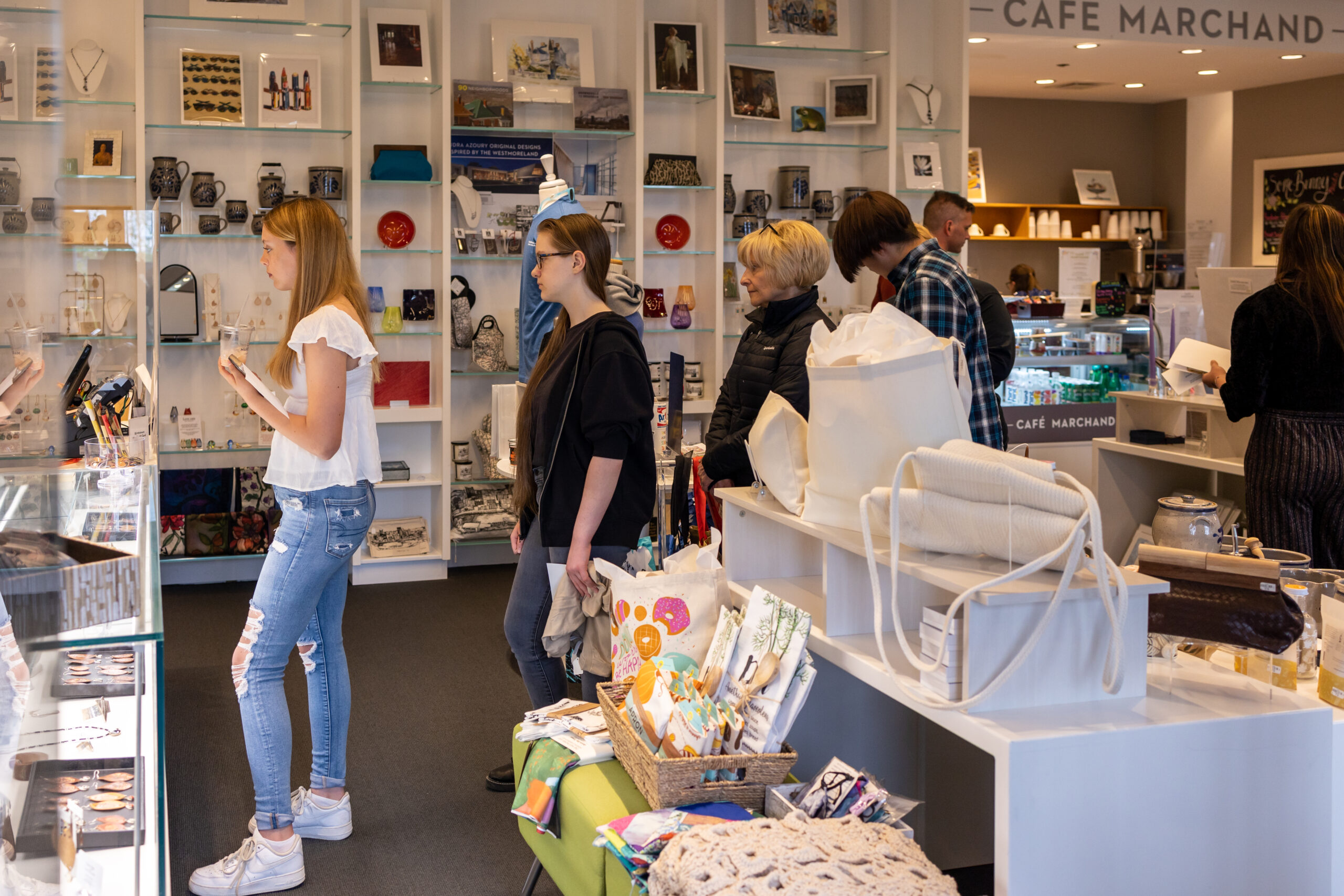 Café Marchand
Café Marchand features grab-and-go items, beverages, and snacks. This includes signature café drinks, entree options from Pit Take BBQ, and selection of delicious sweet treats from Sun Dawg Cafe.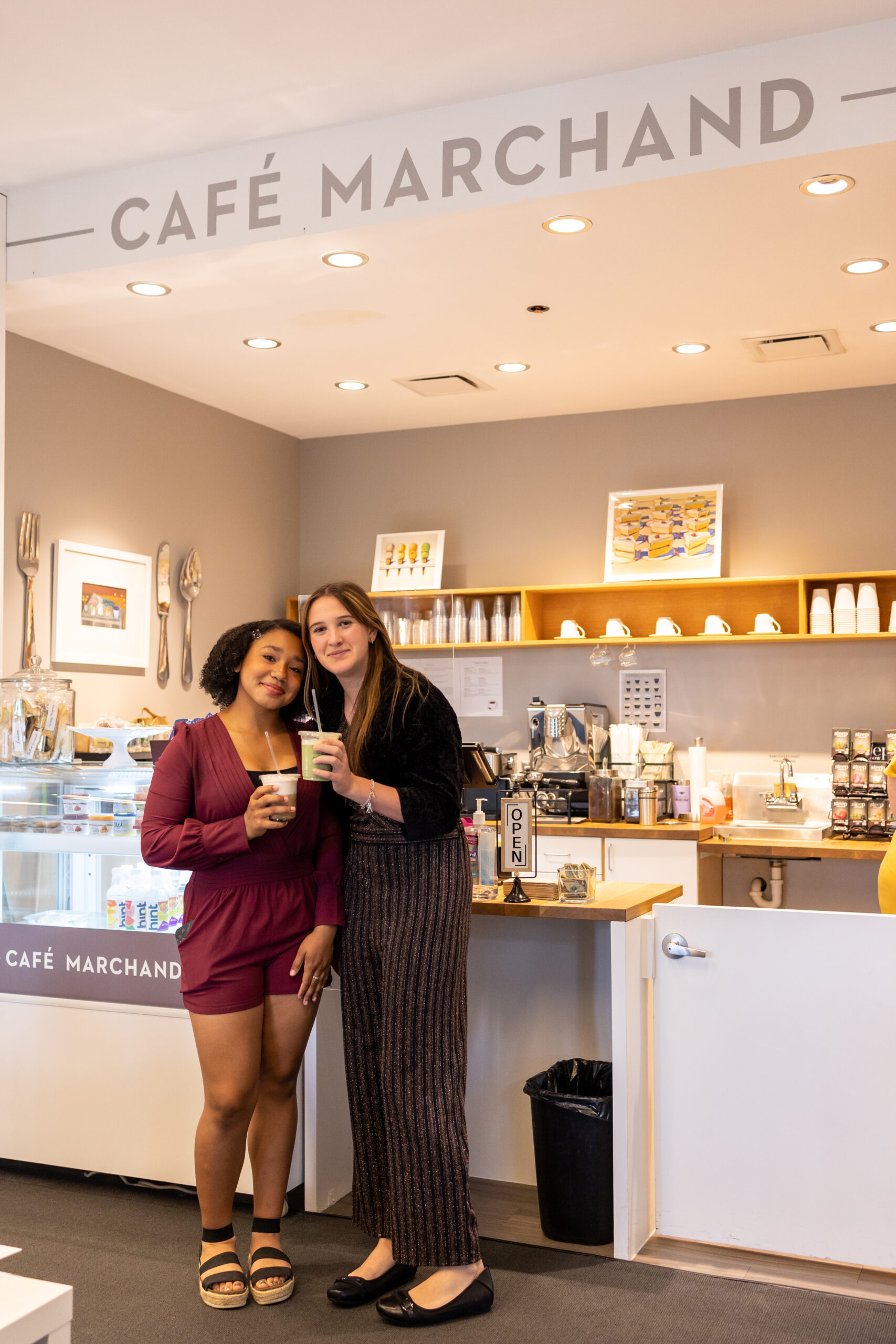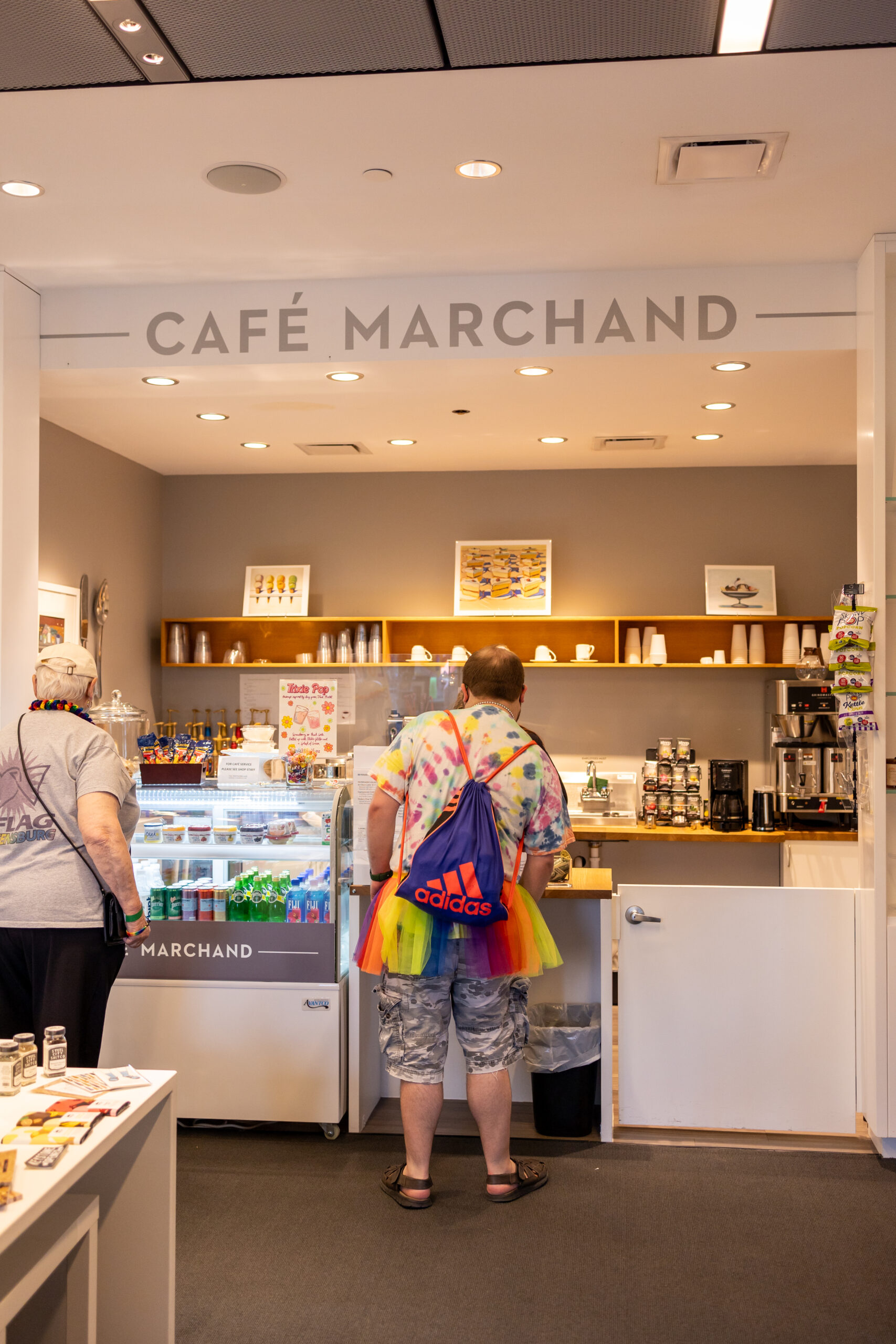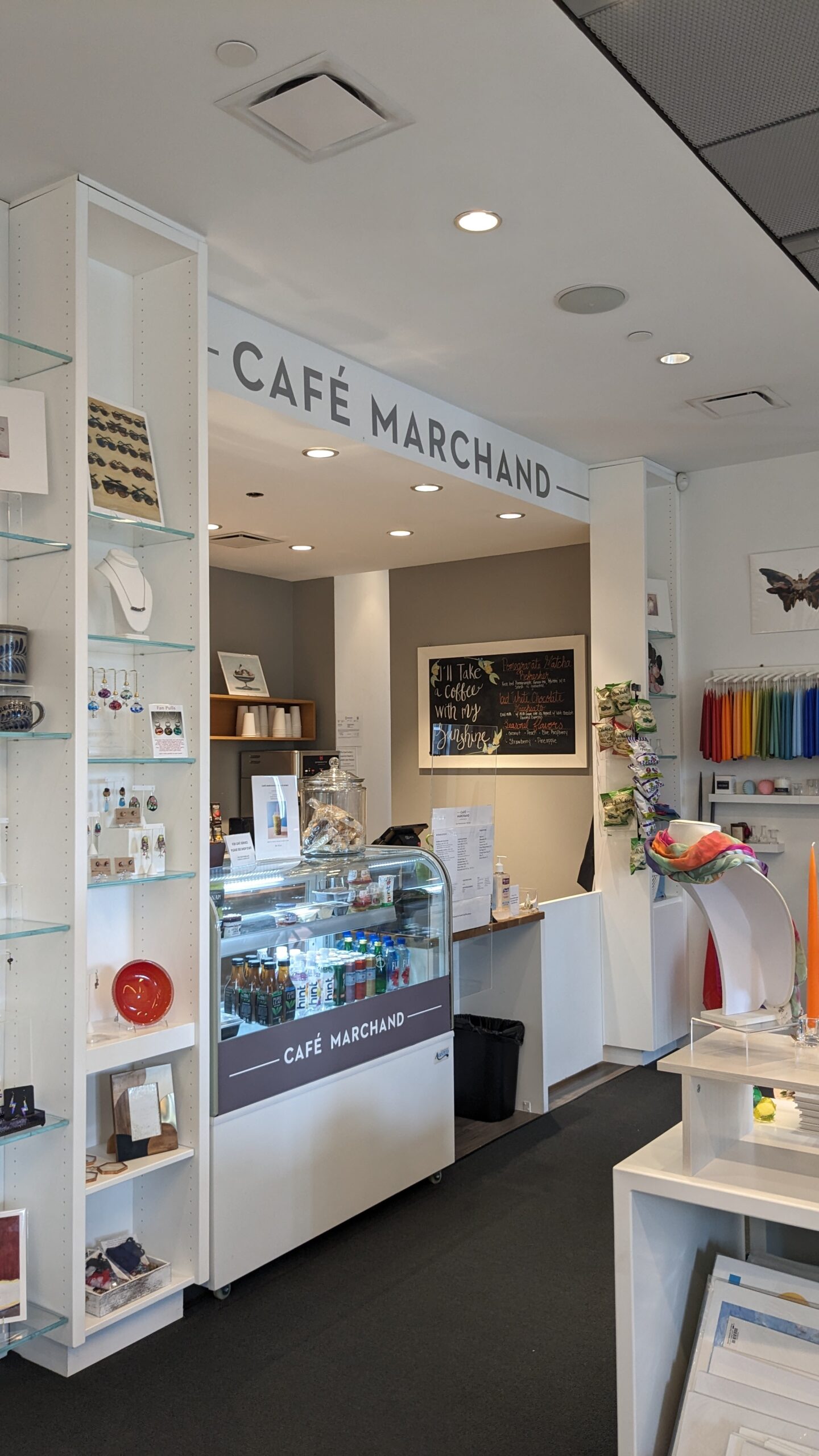 Seasonal Outdoor Dining
In the warmer months with weather permitting, you can enjoy outdoor seating in the Jack & Anne Robertshaw Family Gardens or on the newly covered Swank Terrace. Guests can also find seating inside the Museum in the lobby and atrium.