Community Engagement
Located in Greensburg, Pennsylvania, the Westmoreland is proud to be a part of the art, culture, and business community of the area. We strive to support and promote local art and artists and welcome collaboration with our friends and neighbors in southwest Pennsylvania. 
Artist-in-Residency Program
The Westmoreland Museum of American Art established a new Artist-in-Residency Program, made possible by generous support from The Pittsburgh Foundation, in collaboration with BOOM Concepts in September 2020.

The program emphasizes the Museum's commitment to engaging and supporting Black and marginalized artists, to promoting equity in the arts, and to sharing compelling and meaningful cultural experiences with the regional community.

During their residency, the artist in residence will reside in a property owned by The Westmoreland within walking distance of the Museum and downtown Greensburg. The Center for Creative Connections, our interactive hands-on space which is currently closed due to COVID, has been transformed into a flexible, open studio space for the artists to work. When COVID safety protocols allow, this studio will also provide opportunities for our guests to meet and learn from artists in residence. Until then, the artists in residence will offer insightful virtual public programs.

Each residency varies in length depending on the individual needs and availability of the artist. Artists are expected to use the span of the residency to create, study, investigate, and reflect on their artistic practice and are given full access to the collection and the archives, along with support from the curators, educators, conservators, and other staff. Artists can use the residency as an opportunity to work on a new body of work or develop a new process and are encouraged to engage with the Museum's collection and community.

Pennsylvania Partners in the Arts Grants
The Westmoreland is the regional partner for the Pennsylvania Partner in the Arts (PPA) program. In this partner role, the Museum is administering grants on behalf of the Pennsylvania Council on the Arts that support small arts organizations, arts programming, and creative entrepreneurs in Westmoreland, Fayette, Somerset, Cambria, Blair, and Bedford counties.
Public Art
The Westmoreland Museum of American Art has partnered with a number of organizations to provide public art projects to the area, including the Greensburg Community Development Corporation (GCDC) and the city of Greensburg. These public projects are located in Greensburg's central business district, the surrounding Greensburg area, and have even expanded to the city of Jeannette in partnership with the Jeannette Arts Council.

See Bridging the Gap, a public art project to activate the North Main Street bridge that connects The Westmoreland to downtown Greensburg.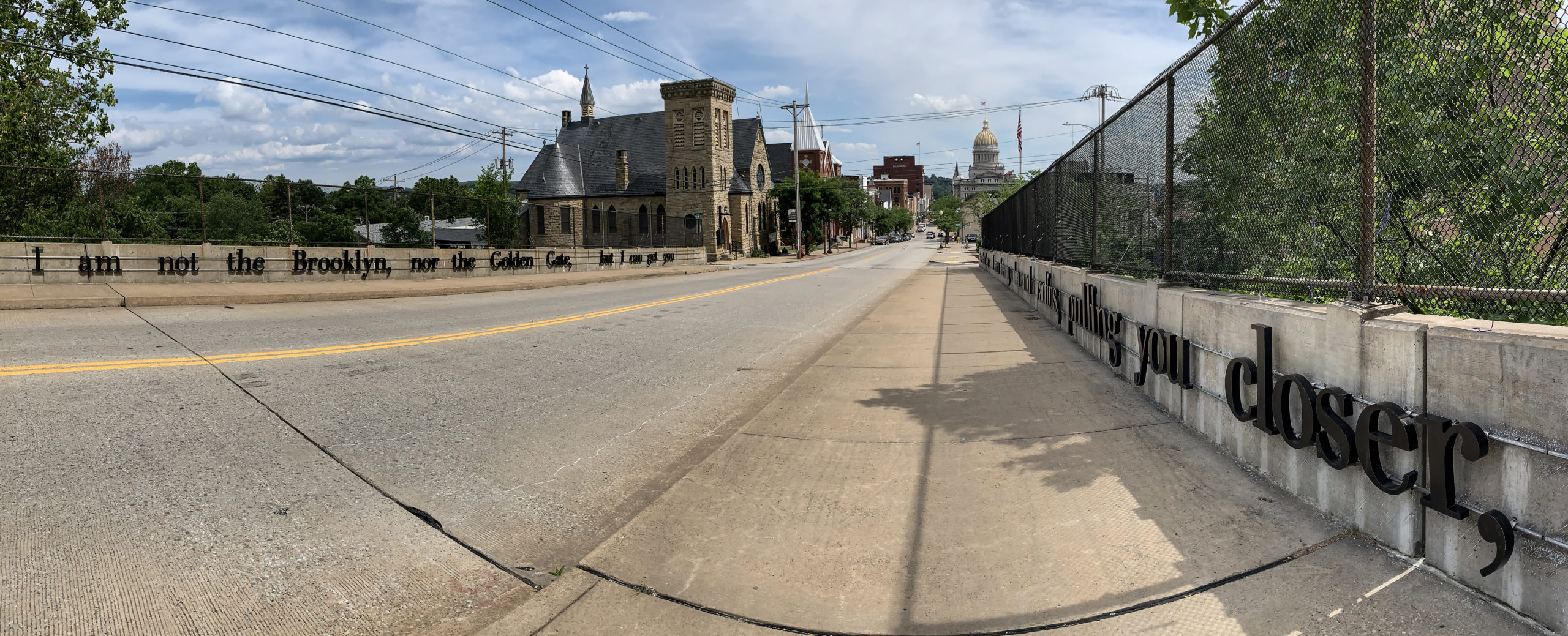 Community Partnerships
The Westmoreland is proud to partner with a number of other organizations in the community of Greensburg and the surrounding areas. Here are some of the partners we work with:
Big Brothers Big Sisters
Blackburn Center
PFLAG Greensburg
Greensburg Hempfield Area Library
Seton Hill University
University of Pittsburgh at Greensburg
Westmoreland Cultural Trust
Westmoreland Diversity Coalition
YWCA
For inquiries or more information about community outreach, contact Erica Nuckles, Director of Learning, Engagement and Partnerships, at 724.837.1500 x 119 or enuckles@thewestmoreland.org