Acquisition Alert: Flowers (Blue and Red Circle) by Anila Quayyum Agha
Agha's Flowers (Blue and Red Circle), 2017 was selected to be acquired during The Westmoreland Society's 35th Annual Dinner on December 2, 2022.
Celebrating an important milestone, members of the Westmoreland Society gathered on December 2, 2022, for the 35th annual Westmoreland Society Dinner. After a special welcome from The Westmoreland's Board President Helene Conway-Long, Westmoreland Society President Karen Rich Douglas officially opened the meeting thanking fellow Westmoreland Society advisory committee members Sande Hendricks, Linda McKenna Boxx and Paul Nickoloff.
Society members also gave a very warm welcome to Chief Curator Jeremiah William McCarthy attending his first annual dinner. For voting consideration, Jeremiah presented two intricate embroidered drawings by Pakistani American artist Anila Quayyum Agha — Flowers (Blue and Red Circle), 2017 and Be Still my Heart III, 2021. In a close vote, Flowers (Blue and Red Circle) won for accession to the Museum's permanent collection.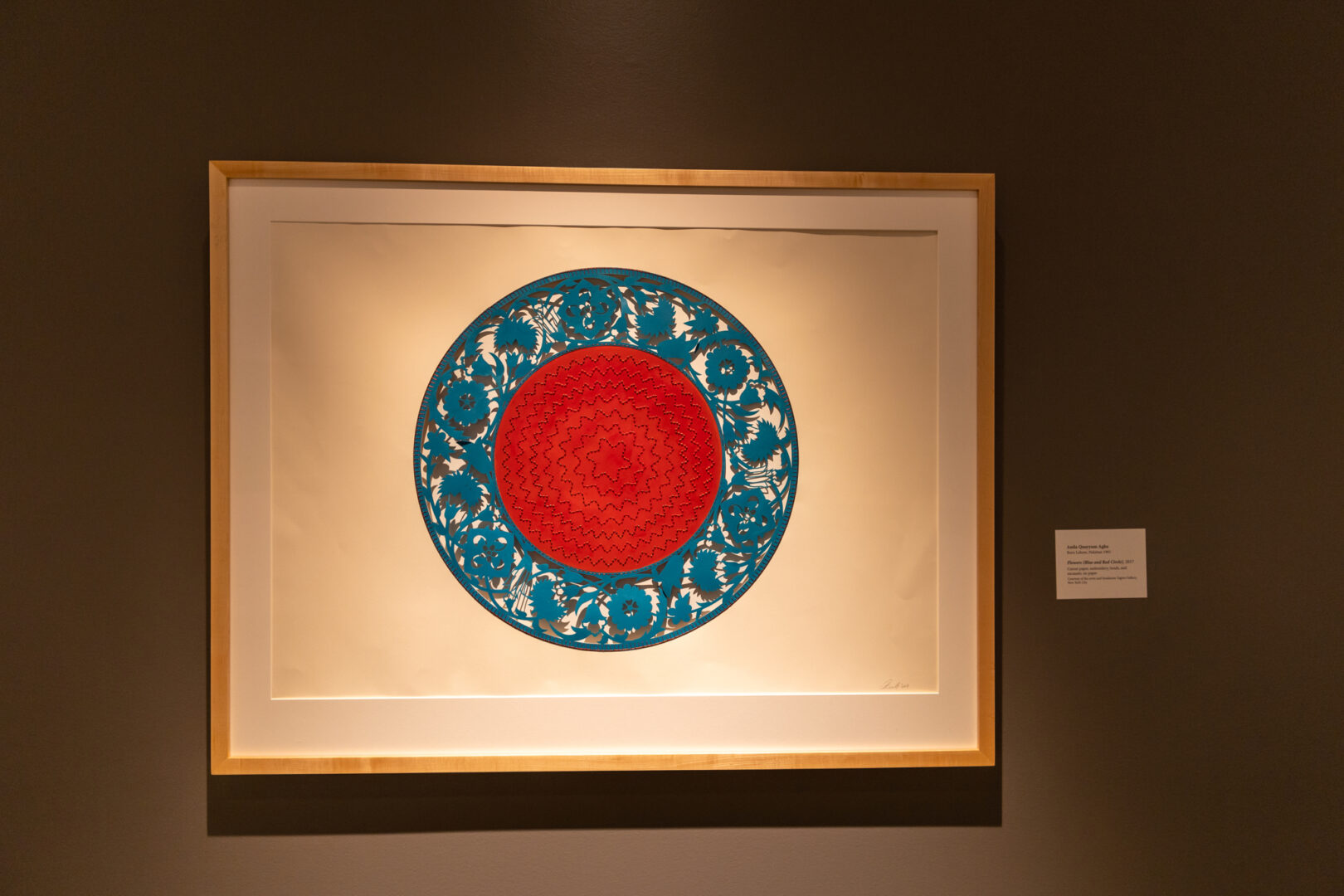 Born in 1965 in Lahore, Pakistan, Agha became a citizen of the United States in 2005. She received her MFA from the University of North Texas and her work has been featured in more than thirty solo shows and over fifty group shows. In 2017, she was awarded the Schiele Prize, given by the Cincinnati Art Museum for the finest work of art and design by a living artist. And in 2020, she was named the Endowed Chair, Morris Eminent Scholar in Art, at Augusta University in Georgia, and this past year, she was awarded a Smithsonian Artist Research Fellowship.
Alongside the creation of Agha's large-scale light boxes, she has produced the most exquisite drawings. These drawings utilize patterns, combinations of surface effects, wax, dyes, beading, thread, Mylar, and even steel dust to create forms that evoke Islamic architecture; spirituality across multiple religions, such as the Buddhist mandala; and traditional American crafts. They are often embroidered, alluding to the many societies where traditional craft skills are largely the domain of women, ensuring them some small measure of independence and creative freedom. They have an important relationship to her light boxes, and she thinks of them as the individual pages for a book, given weight and dimension in the larger sculptures.
An artist on the rise, the New York Times ran a four-page feature in June 2022 about Agha's work and practice. In the fall of 2024, The Westmoreland will organize and present her most important show to date. The show will feature large-scale light box installations, wall sculptures, and multi-layered drawings.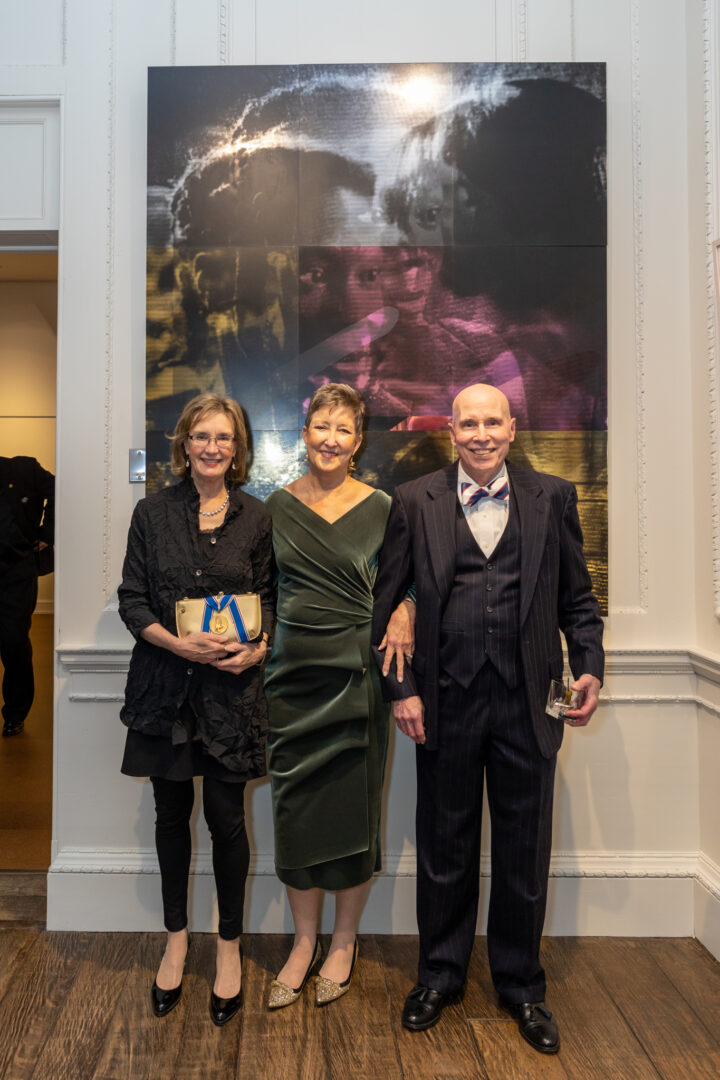 Prior to the dinner, attendees enjoyed hors d'oeuvres and cocktails in the galleries and enjoyed a very special look at an exciting new acquisition unveiled for the first time to Westmoreland Society members: Elizabeth Catlett's Naima, one of her iconic sculpted heads that the artist cast in 1999.
While recognized as an important American artist, Catlett remains understudied. With the National Gallery of Art and the Brooklyn Museum currently co-organizing the largest, most comprehensive exhibition of Catlett's work to date, Jeremiah explained that the sculpture Naima is exactly the kind of acquisition The Westmoreland should make right now before the price for Catlett's work becomes out of the Museum's reach. The acquisition of Naima was made possible by the Museum's William W. Jamison II Art Acquisition Fund.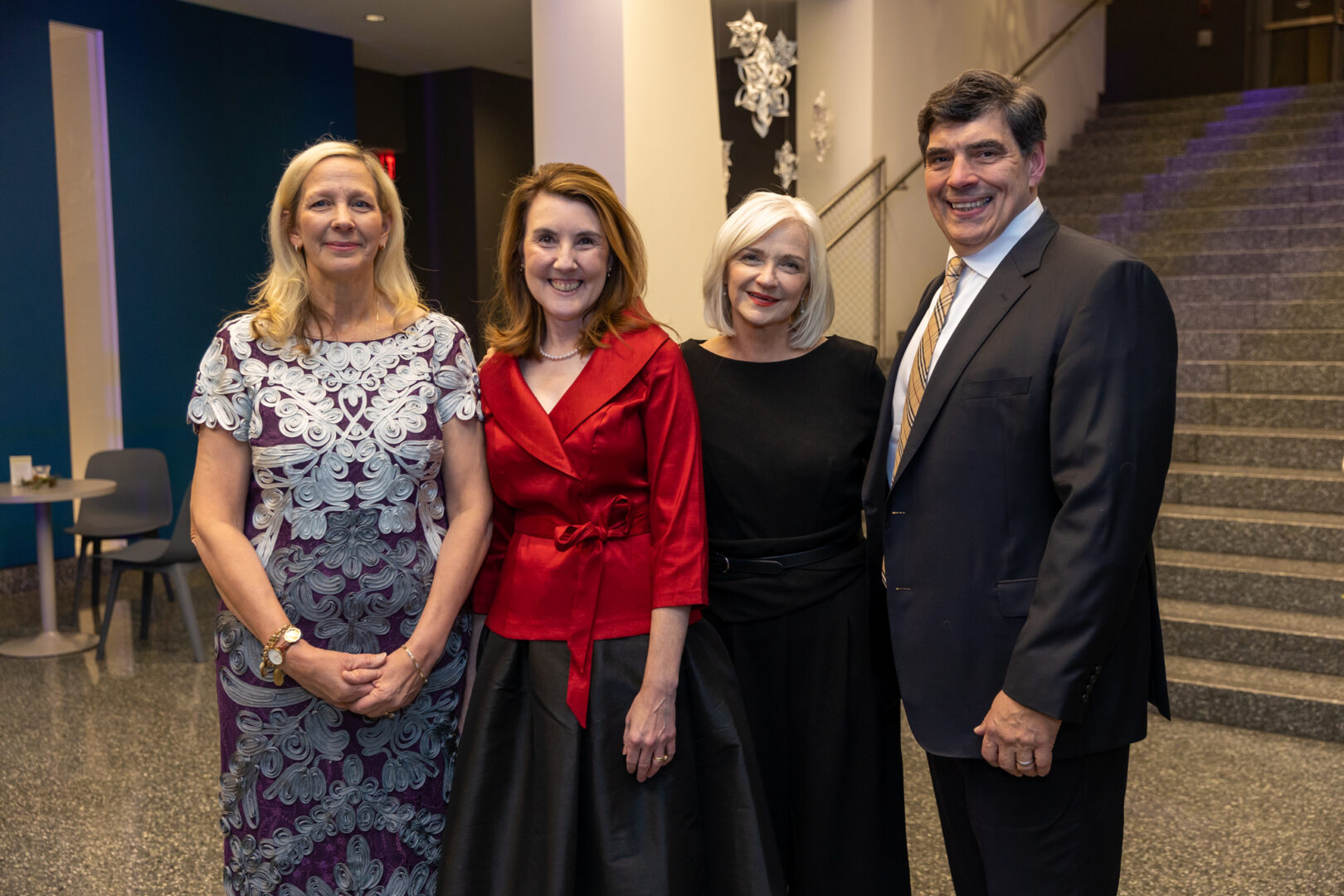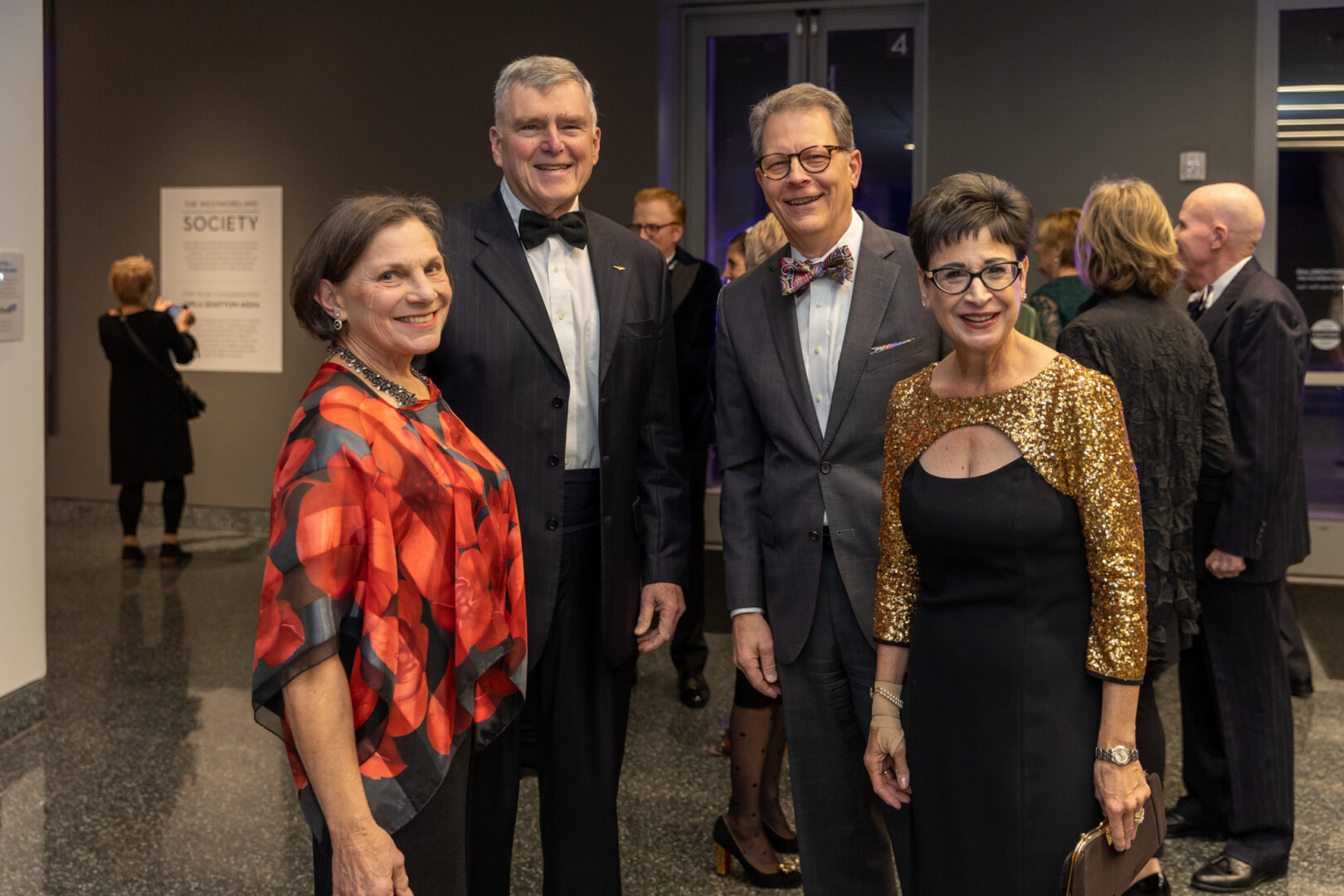 Founded in 1986, the Westmoreland Society is committed to supporting the permanent collection of The Westmoreland Museum of American Art. Through the incredible generosity of Society members, more than $39,000 was raised in response to the 2022 gala dinner!