Action/Abstraction Redefined: Modern Native Art, 1945–1975
February 26–May 28, 2023
Freedom, spontaneity, and personal expression: these are the characteristics that would define the generation of Indigenous artists at Santa Fe's Institute of American Indian Arts (IAIA) in the 1960s and 70s. Comprising 52 paintings, sculptures, and works on paper by 32 artists, Action/Abstraction Redefined: Modern Native Art, 1945–1975 is the first major traveling exhibition drawn entirely from the collection of IAIA's Museum of Contemporary Native Arts, the largest and most noteworthy collection of modern and contemporary Native art in the country. The exhibition explores the innovative and experimental work of IAIA's teachers and students, which challenged stereotypical expectations of American Indian art by combining broader modern movements such as Abstract Expressionism, Color Field, and Hard-edge Painting with American Indian cultural heritage.
IAIA opened in the fall of 1962 as a vocational art high school for Native Americans. The Institute's teaching philosophy emphasized "cultural difference as the basis for creative expression." This concept, put into practice by Lloyd Henri "Kiva" New (IAIA's first Art Director/Co-Founder) and others, emphasized design and Native traditions in aesthetics in all fields with encouragement of individual creativity in cultural expression. Under the guidance of prominent artists like New, a revolutionary shift for the progress of Indigenous art was underway. The shift allowed breathing room to delve into thrilling experimental movements where young artists could reflect on the world around themwhile simultaneously building upon their cultural heritage.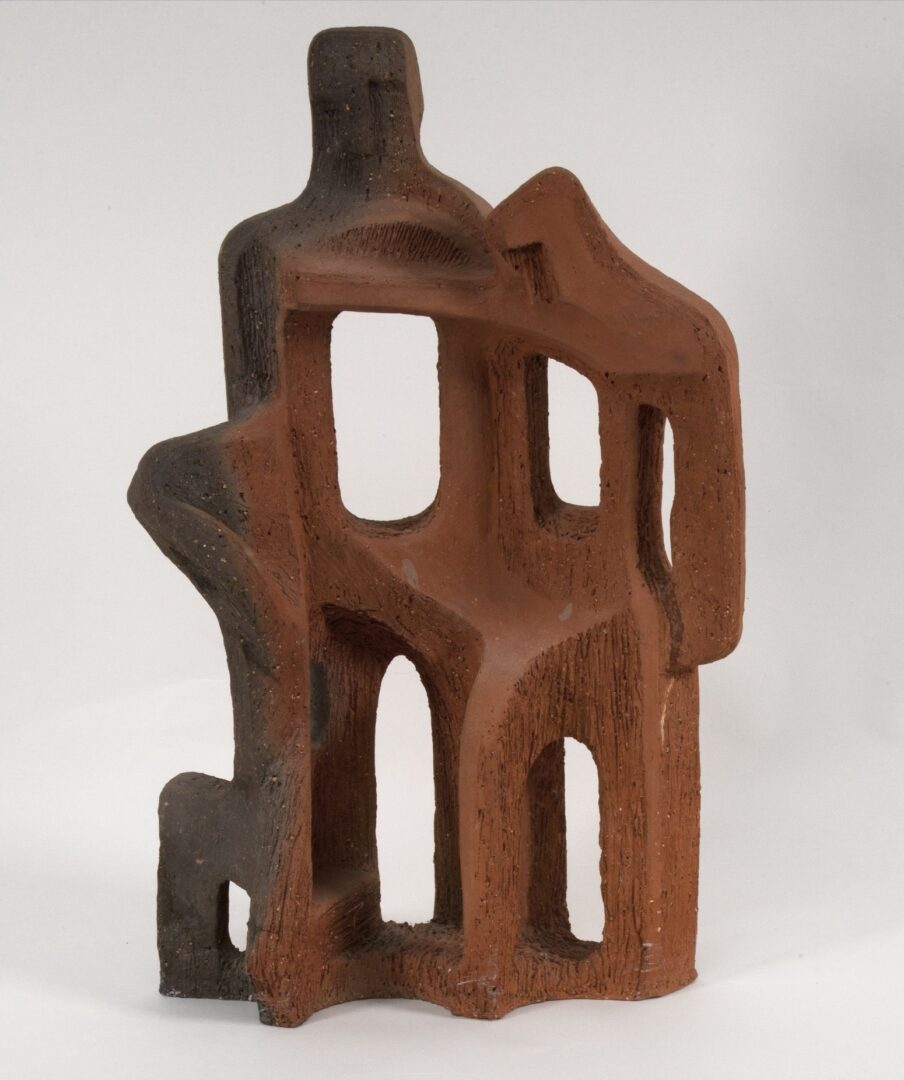 Thinking outside mainstream Eurocentric ideology, students and teachers at IAIA worked to reflect the evolving societal, political, and social change around Native art. In post-World War II America, many modern artists such as Franz Kline, Willem de Kooning, and Jackson Pollock found inspiration in mythology, Native art, or their own inner selves to break away from the representation of objects in the visual world. They felt realistic perspectives and narrative conventions were no longer appropriate artistic tools to respond to the uncertain, tension-wracked Atomic Age. Among the Abstract Expressionists were also several Native modern artists like George Morrison (Chippewa), John Hoover (Aleut), Edna Massey (Cherokee), and Patrick Swazo Hinds (Tesuque Pueblo), who redefined the concept of abstraction by creating work that merged traditional aesthetics with art influences coming out of New York and California.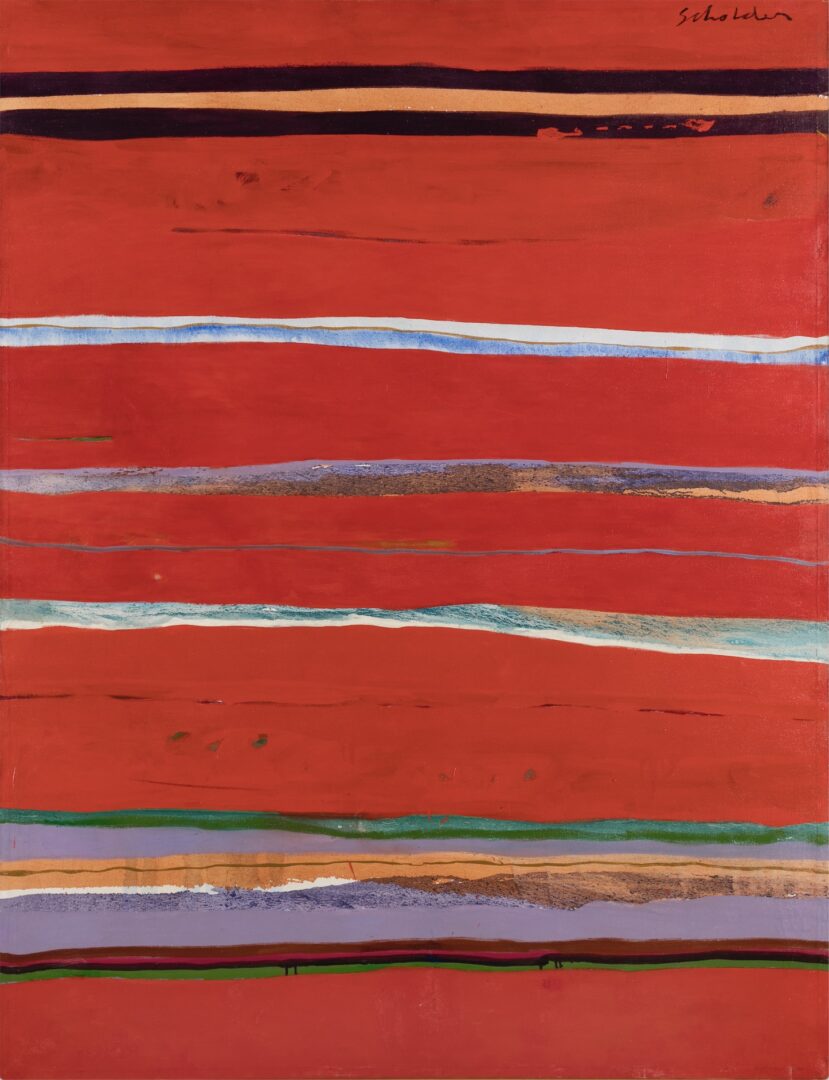 For example, Fritz Scholder, a complex and polarizing artist, embraced his controversial reputation in his art. As one-quarter Luiseño, a California Mission tribe, Scholder resisted the stereotypes placed on Native American artists.He viewed himself as a painter first. Teaching advanced painting and contemporary art history at IAIA, Scholder prioritized color and composition. Bright, strong bands of red elongate the canvas of New Mexico Number 21 (detail to left), an abstract evocation of the landscape of a mesa in New Mexico. This work convincingly blends Native art influences with the concept of Color Field painting. It is equally informed by horizontally striped, woven Navajo blankets, and the work of painters like Kenneth Noland.
By diving into the careers of artists such as Scholder, T.C. Cannon (Kiowa/Caddo), Linda Lomahaftewa (Dawavenka) (Hopi/Choctaw), and George Morrison, the exhibition illustrates an important overlap of modern artistic movements and the cultural progress of Native American art. This work represents a unique political and artistic contribution to American modernism.
Action/Abstraction Redefined is organized by IAIA Museum of Contemporary Native Arts, Santa Fe, NM.
Support for Action/Abstraction Redefined: Modern Native Art, 1945–1975 is provided by Art Bridges, the Hillman Exhibition Fund of The Westmoreland Museum of American Art and The Heinz Endowments.