Conservation Corner: The Reframing of Thomas Hovenden's Death of Elaine
One of The Westmoreland's most recent conservation projects was the reframing of Thomas Hovenden's Death of Elaine, a painting illustrating a passage from Alfred Lord Tennyson's collection of poems Idylls of the King, which recounts the life of King Arthur.
Measuring nearly four by six feet, this impactful piece, in spite of its previously ill-fitting, unsympathetic frame, is quite popular with visitors and particularly beloved by local school groups, inspiring poetry and costumed presentations.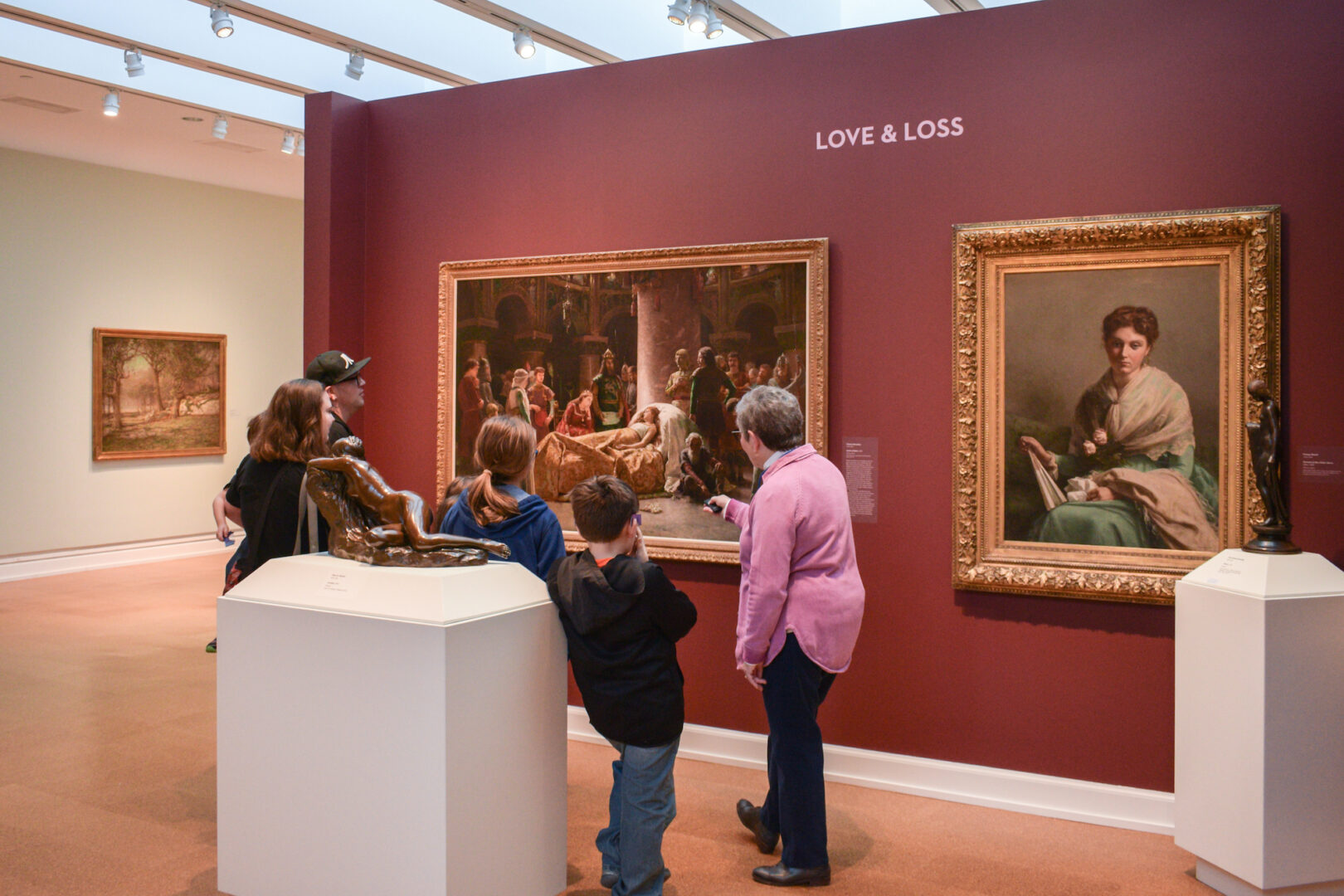 This project was first presented at the annual Westmoreland Society gathering last December 2021, where historically members are presented with three artworks and vote to acquire one for the Museum.

This year, Doug Evans, Director of Collections and Exhibition Management, pitched reframing Hovenden's Death of Elaine with a custom-made European style period frame, to be created by Gill & Lagodich Gallery, Inc., of New York, NY, a dealer in fine period and custom frames and mirrors.
"At its best, a properly matched work and its frame will be viewed as one beautiful partnership. The frame surrounds the work; It supports, protects and enhances it. Although both are technically able to stand alone, they are better together," notes Evans.
While the members ultimately voted to acquire Lily Martin Spencer's Still Life with Apples, 1891, a group of donors came forward to support the conservation project, and the custom-fit European style frame, circa the 1880s, composed of a gilded applied composition ornament on wood and finished with a variety of details, patterns, and finishes, was created.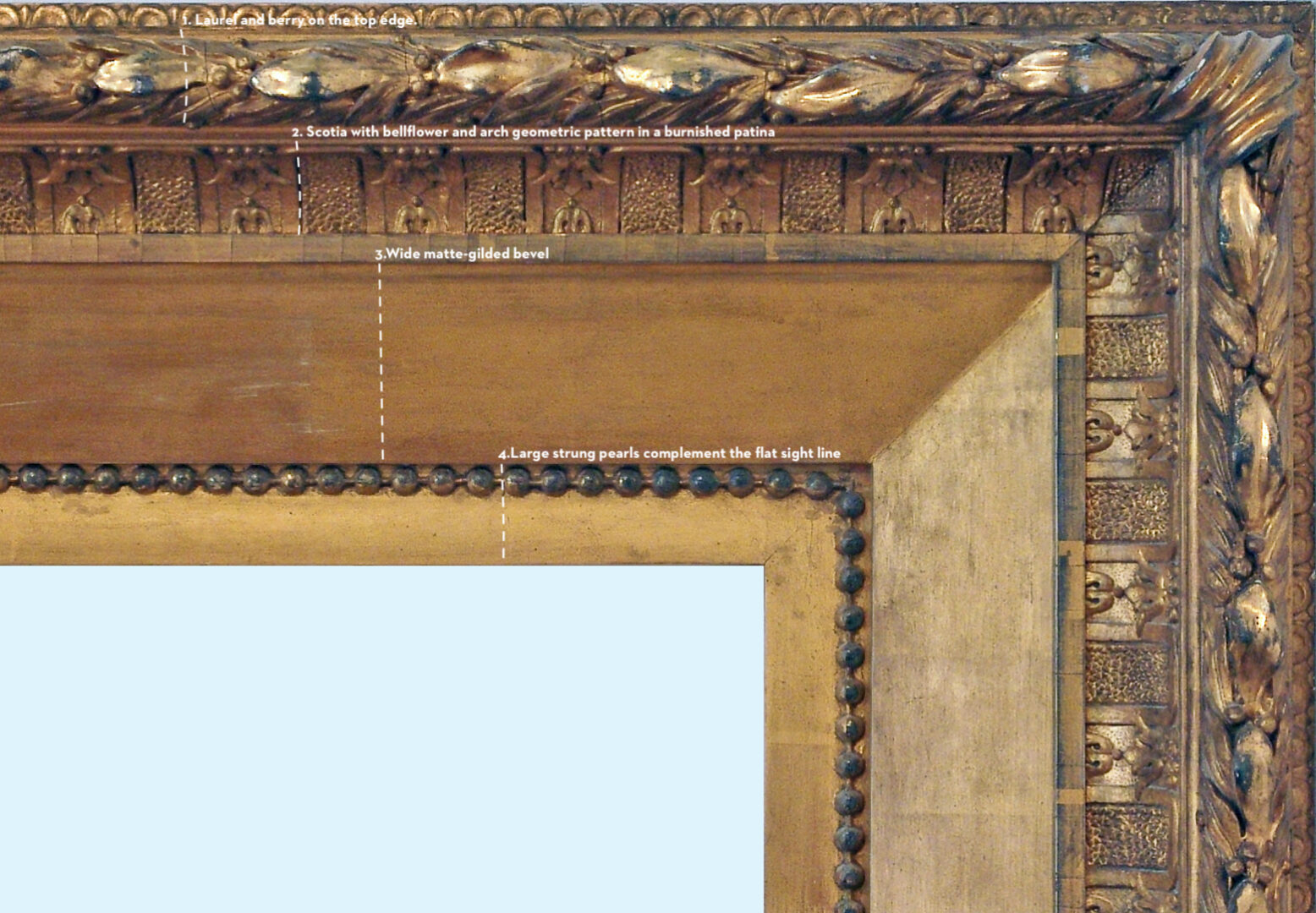 "This frame is substantial; it adds almost 15 inches to the overall dimensions of the finished piece. It has a presence to it!" mentions Evans. "The variety of finishes are intended to play with light, to catch it and to reflect it as our eyes move about the piece. The gilded liner, for example, is slightly angled inward and burnished to softly direct light in to the scene's interior."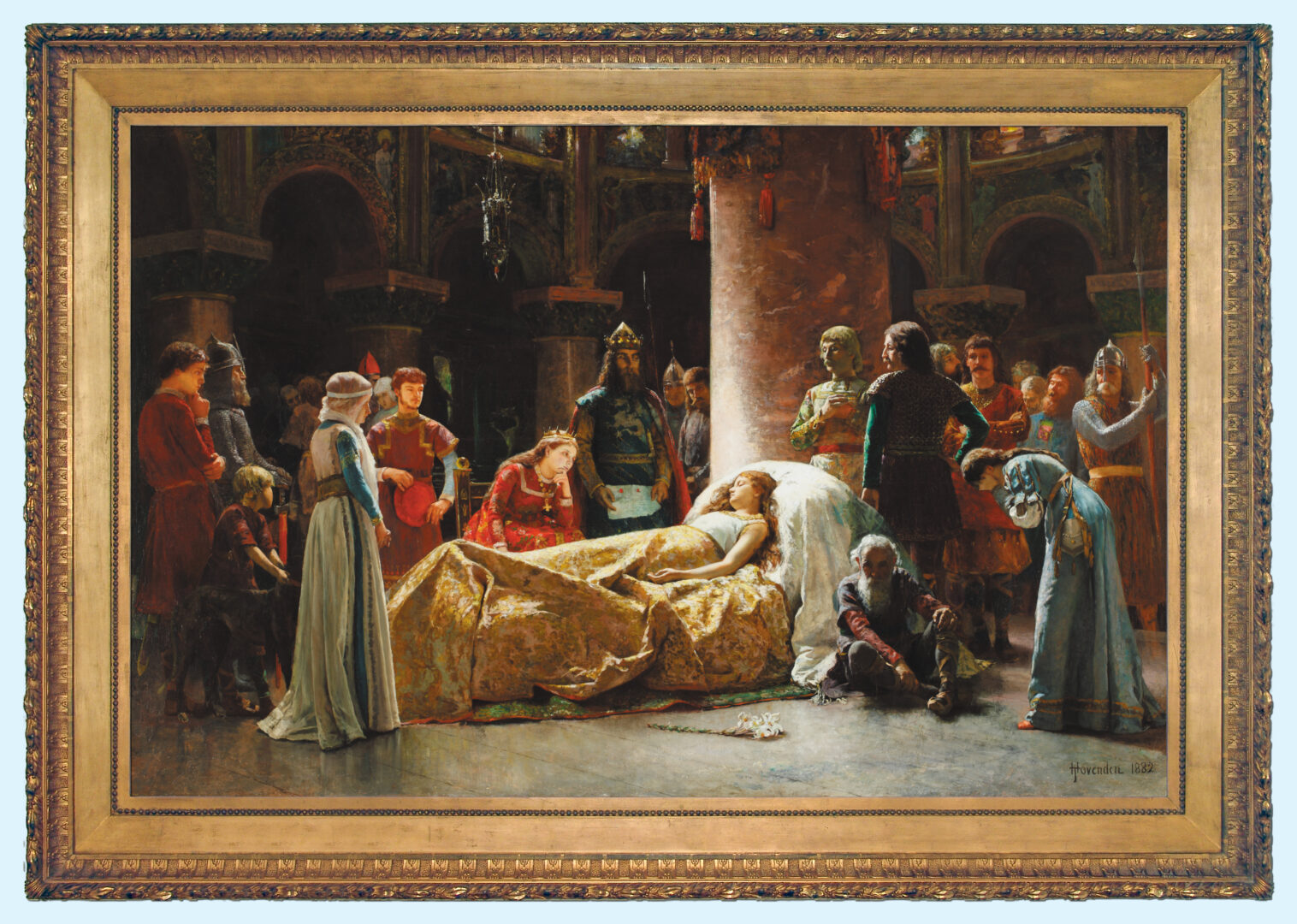 Hovenden's Death of Elaine with its custom-fit frame will be on view beginning October 16 in the exhibition Gavin Benjamin: Break Down and Let It All Out.