Kerry James Marshall's Lost Boys AKA BB
Years before Trayvon Martin, Michael Brown, Tamir Rice, Antwon Rose, and so many more African American youths lost their lives, Kerry James Marshall used acrylic and collage to create his Lost Boys portrait series, a memorial to the violent deaths of black youths by gun violence. The paintings present adolescent figures in ordinary clothes, like the green tshirt, paired with an aura or halo as a symbol of their innocence.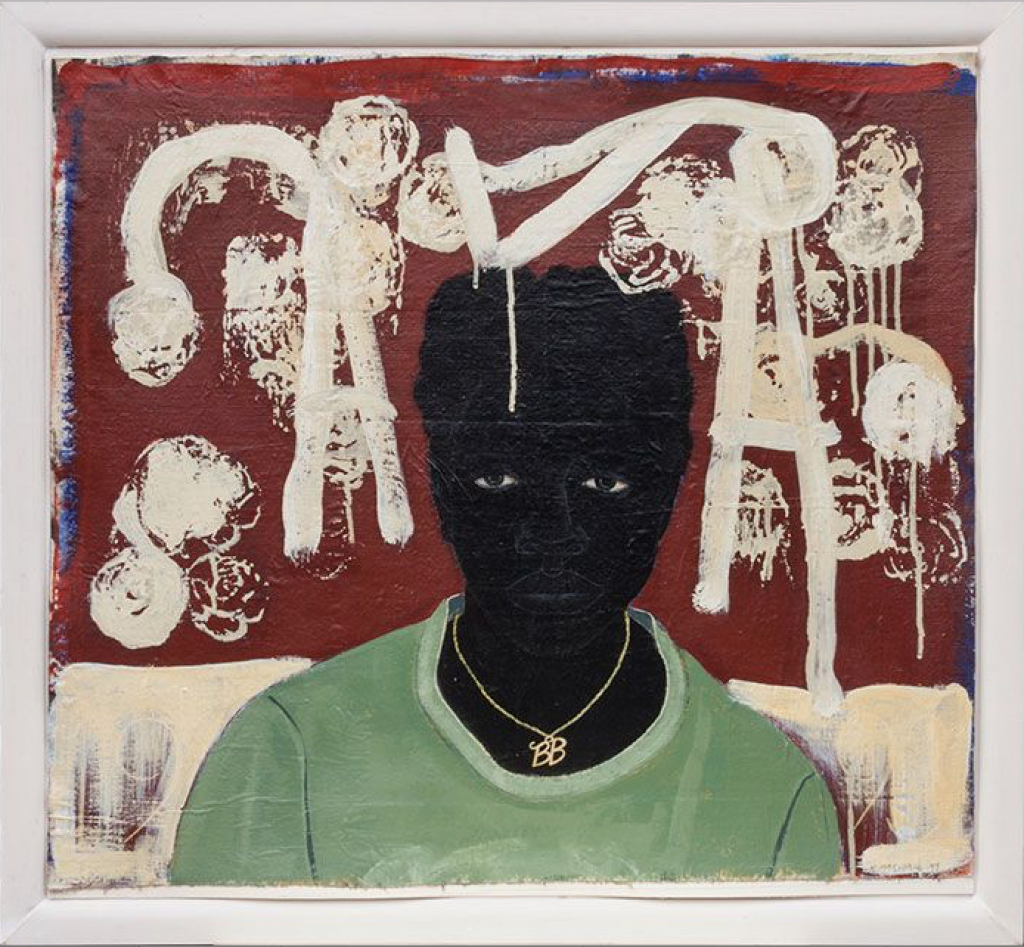 Lost Boys AKA BB is part of Marshall's Lost Boys portrait series, and its name refers to the band of young orphaned characters, who never grow up, in J.M Barrie's book Peter Pan. In naming his memorial portrait series Lost Boys, Marshall compels the viewer to extend the allegory and recognize that Peter Pan's Neverland is America, a place where discrimination, oppression, incarceration, violence, and death deprive young black men and women the chance to grow up. Marshall's work reflected a bitter reality for young black men and women in this country that unfortunately is still a reality twenty-seven years later.
Born in Birmingham, Alabama, Kerry James Marshall is a contemporary painter whose artwork challenges the marginalization of African Americans and explores concepts around the modern African American experience.
Marshall's "Lost Boys AKA BB " is featured in A Complement to African American Art in the 20th Century, a special focus exhibition bringing together a selection of paintings, sculptures, photo montages and print's from The Westmoreland's permanent collection and loans from Art Bridges and The University Museum.
.
.
Bibliography
The text in this article includes excerpts from the Complementary Exhibition to African American Art in the 20th Century Exhibition Label, an exhibition organized by The Westmoreland Museum of American Art.