Take 5 with Architect, Artist and Muralist Doug Cooper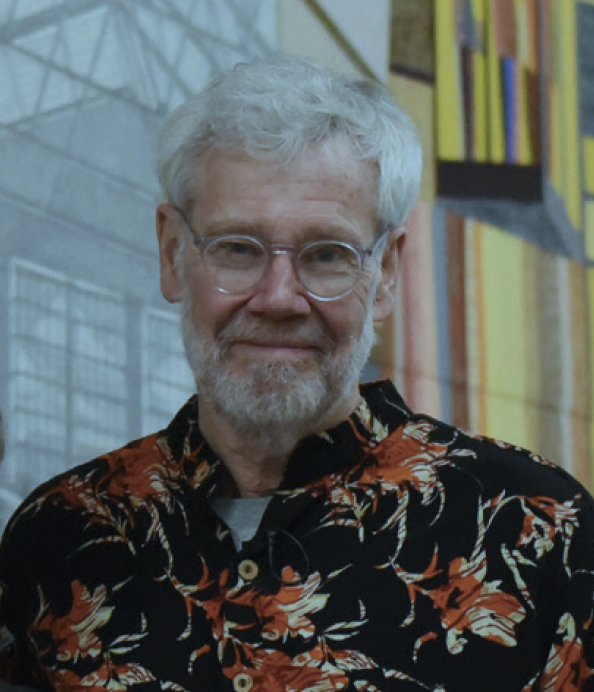 This summer from July 18 through October 10, 2021, Doug Cooper's Knowing & Seeing the River City, an exhibition responding to the works of art in the Museum's Scenes of Industry collection, will be on view in the McKenna Gallery. Find out more about Cooper and his upcoming exhibition that opens with this short Q&A:
1. What fascinates you about murals?
They have the power to make place. They can take an undistinguished portion of a corridor, or a characterless room, and make it into a completely memorable place. My grade school cafeteria had a Works Progress Administration (WPA) era mural along an end wall. That cafeteria is memorable for me because of that mural.
2. Why do you choose to only work in charcoal?
My first mural was in Pittsburgh and the material fit the place. I'm a self-taught artist, and have no background in painting.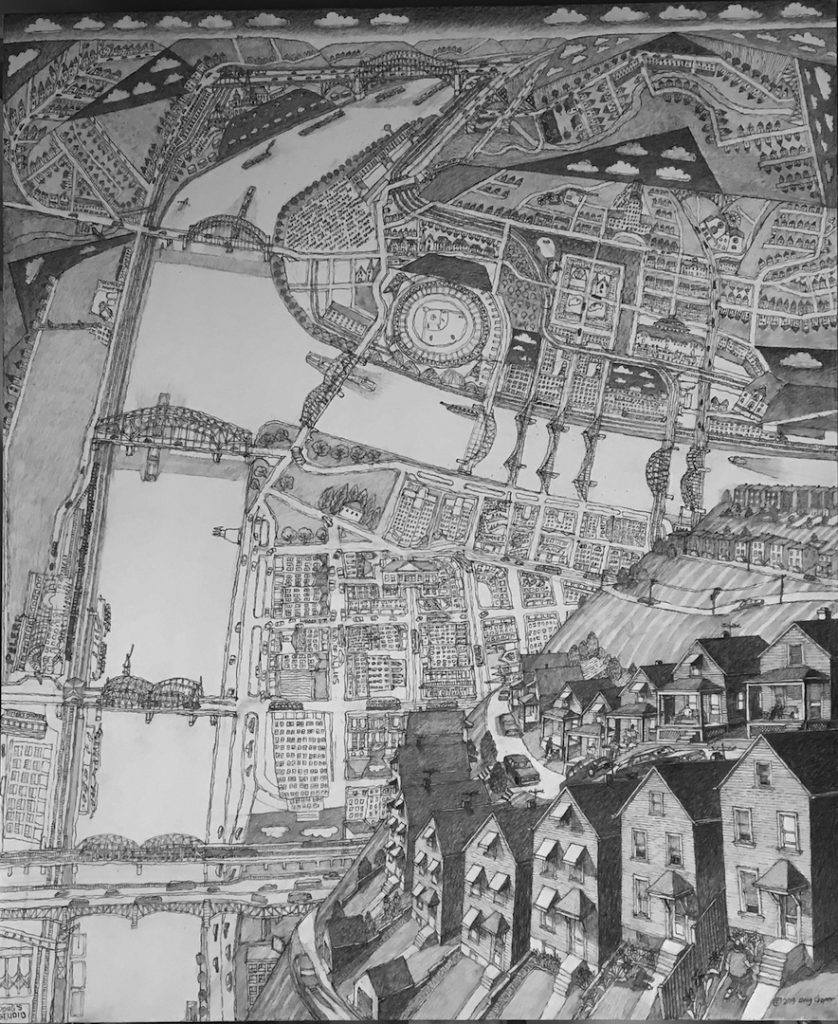 3. Tell us a little bit about this exhibition:
The thought was to make, actually to puzzle together, a mural in effect, using drawings that I would do that would-be extensions from the paintings that the Museum has. So, the idea was to take a painting that has the Mon River exiting at the right-hand end and extend it in some way as a shape into one of my own drawings and then hand it off to another one of my drawings or to one of your paintings. That was the original thought to have a mural that would thread, and trade back and forth, a river between the paintings from the Museum's collection and the ones that I would do. The river would be the glue or the string that would tie all these things together to make one image. The exhibition became a kind of a drawing or a mural about the rivers, and the mural as an entirety makes no claim that it is geographic.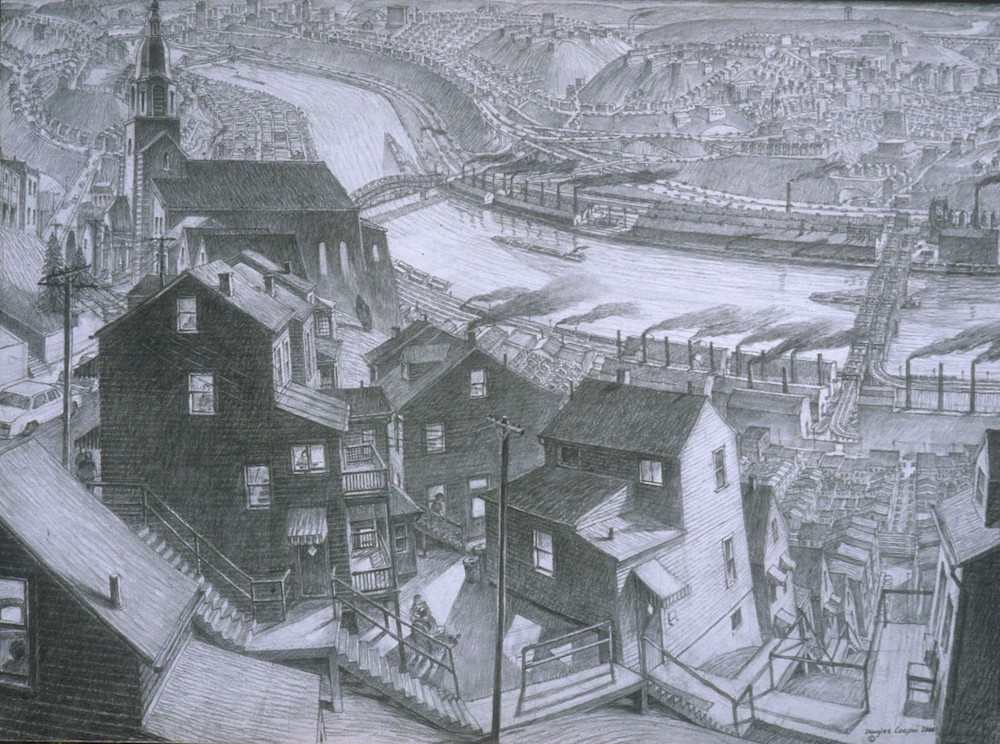 4. How long did it take to create one of your works in this exhibition? One of your larger murals?
Because the sizes vary for the pieces in the exhibition, the time varied as well. The larger pieces, 48 x 86 inches, have taken 2-3 weeks. The 200-foot long mural at the Carnegie Mellon Center took one year.
5. What do you hope viewers of your exhibition take away from it?
An understanding of the degree to which we who live in Southwest Pennsylvania identify our place in relationship to our rivers.
Come see Cooper's mural in person at Doug Cooper: Knowing & Seeing the River City, on view at The Westmoreland starting next Sunday, July 18 through Sunday, October 10, 2021.
Interested in learning more about Doug Cooper and his long career as a muralist in Pittsburgh and in various cities around the world? Purchase his mesmerizing book, Knowing & Seeing: Reflections of Fifty Years of Drawing Cities, that's part memoir and part an examination of his art, from the Museum Shop!
Header Image: Doug Cooper, 9 18th St Valley, 2020, Charcoal on paper on board.