The Westmoreland Unveils 2020 Featured Exhibition Schedule!
GREENSBURG, Pennsylvania – The Westmoreland Museum of American Art is proud to share the temporary exhibitions to be featured in the Museum's Cantilever Gallery throughout 2020: African American Art in the 20th Century, Border Cantos I Sonic Border, Simple Pleasures: The Art of Doris Lee, and Declaration and Resistance.
"American history is incredibly diverse and as a museum of American art, we have a responsibility to provide a diversity of lived experiences and perspectives. The 2020 exhibition schedule brings art and artists to our region that have been underrepresented in museums historically, and offers a broader, more inclusive view of art and American history," said The Richard M. Scaife Director/CEO Anne Kraybill.
Chief Curator Barbara Jones commented, "The varied roster of upcoming exhibitions is an exciting one, addressing both historical and contemporary art, while offering a broad range of artists, styles, mediums, subjects, and perspectives for our visitors to experience."
2020 Featured Exhibition Schedule:
African American Art in the 20th Century
organized by Smithsonian American Art Museum
February 16 – May 10, 2020

This traveling exhibition presents 42 paintings and 5 sculptures by 32 African American artists from the Smithsonian American Art Museum's collection. The artists featured came to prominence during the period bracketed by the Harlem Renaissance and the Civil Rights movement. The means of these artists varied–from representational to modern abstraction to stained color to the postmodern assemblage of found objects–and their subjects are diverse. These works were created at a significant social and political moments in America.
Benny Andrews, Ellis Wilson and William H. Johnson speak to the dignity and resilience of people who work the land. Jacob Lawrence and Thornton Dial, Sr. acknowledge the struggle for economic and civil rights. Sargent Johnson, Loïs Mailou Jones, and Melvin Edwards address the heritage of Africa, and images by Romare Bearden celebrate jazz musicians. Sam Gilliam, Felrath Hines and Alma Thomas conducted innovative experiments with color and form. These artists created an image of America that recognizes individuals and community and acknowledges the role of art in celebrating the wide-ranging nature of American society.
African American Art in the 20th Century is organized by the Smithsonian American Art Museum. The C.F. Foundation in Atlanta supports the museum's traveling exhibition program, Treasures to Go. The William R. Kenan Jr. Endowment Fund provided financial support.

Border Cantos I Sonic Border
Richard Misrach I Guillermo Galindo
May 24 – August 16, 2020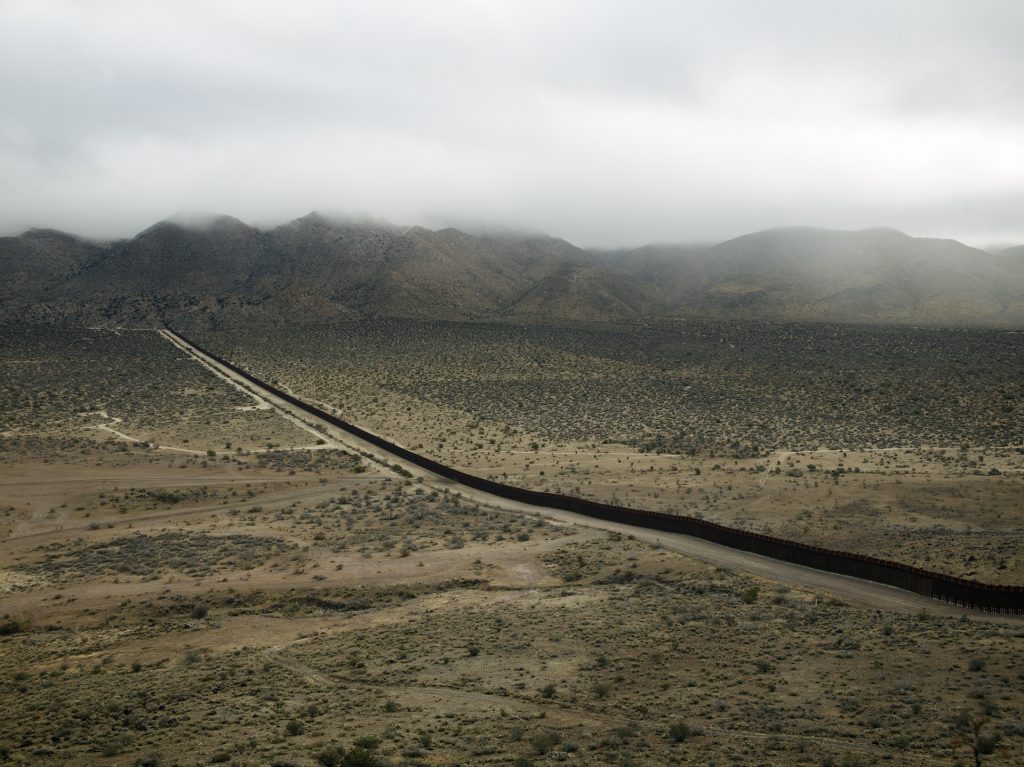 Border Cantos I Sonic Border is a unique collaboration between American photographer Richard Misrach and Mexican American sculptor/composer Guillermo Galindo. Photographer Richard Misrach and composer/artist Guillermo Galindo began collaborating in 2011, after both artists had created bodies of work inspired by the Mexican-American border region and its human impact.
Misrach's large-scale photographs beautifully capture the various types of landscapes, textures, and experiences found across the almost 2,000-mile dividing line. But, by showing moments of disruption on the land, they also introduce a complicated look at policing the boundary. Galindo's installation Sonic Border is an original score for eight instruments, created out of discarded objects found and collected at the border. The composition embraces the pre-Columbian belief that there was an intimate connection between an instrument and the material from which it was made, with no separation between spiritual and physical worlds. Based on the Mesoamerican "Venus calendar," Sonic Border plays for a total of 260 minutes and is separated into 13 cycles of 20 minutes. Within these cycles, the instruments play in small groups of two or more, or all together as an orchestra.
When experienced as a whole, the images, instruments, and emanating sounds create an immersive space in which to look, listen, and learn about the complicated issues surrounding the Mexican-American border. While the artists do not seek to provide the solution, they do provide insight into a place into which most people have never ventured and create a poignant connection that draws on our humanity.
An opportunity for visitors to leave their thoughts and impressions of Border Cantos I Sonic Border will be incorporated into the exhibition, and public programming will provide a space for meaningful community dialogue.
Border Cantos I Sonic Border is organized by Crystal Bridges Museum of American Art, Bentonville, Arkansas. Support provided by Art Bridges.

Simple Pleasures: The Art of Doris Lee
September 6 – November 29, 2020
Simple Pleasures: The Art of Doris Lee presents the first major critical assessment of works by the artist Doris Lee (1905 – 1983). Lee was one of the most recognized artists in the country during the 1930s and 40s and a leading figure in the Woodstock Artist's Colony. In response to the rise of Abstract Expressionism in the decades after World War II, Lee deftly absorbed these innovations into a continuation of her own visual style. Lee's body of work reveals a remarkable ability to merge the reduction of abstraction with the appeal of the everyday and offers a coherent visual identity that successfully bridged various artistic "camps" that arose in the post-World War II era.
Co-curated by Barbara L. Jones and Melissa Wolfe, Curator of American Art, Saint Louis Art Museum, Simple Pleasures will include approximately 65 works by the artist spanning from the 1930s through the 1960s from both public and private collections and be comprised of paintings, drawings, prints, and commissioned commercial designs in fabric and pottery. There will also be a small group of ephemera, such as advertisements by companies that commissioned images from Lee. A fully illustrated, full-color catalogue with four essays will accompany the exhibition.
The exhibition will travel to two additional venues: Dixon Gallery and Gardens, Memphis, TN (April 25 – July 11, 2021), and the Figge Museum of Art, Davenport, IO (September 4 – November 28, 2021).
Simple Pleasures: The Art of Doris Lee is supported in part by the National Endowment for the Arts. To find out more about how National Endowment for the Arts grants impact individuals and communities, visit www.arts.gov. This exhibition is also supported by a major grant from Henry Luce Foundation. The Museum also acknowledges support from The Barrie A. and Dee Dee Wigmore Foundation, The Richard C. Von Hess Foundation and The Fine Foundation.

Declaration and Resistance
December 20, 2020 – March 14, 2021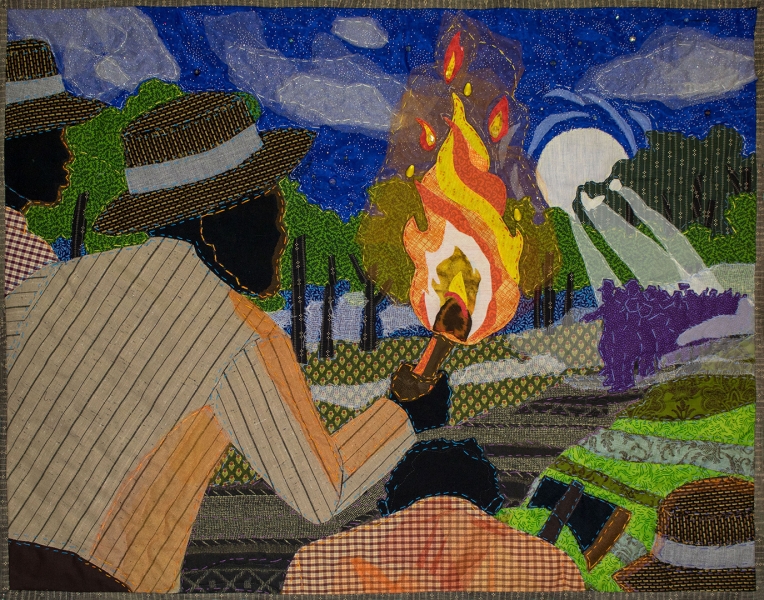 A solo exhibition by nationally known Baltimore artist Stephen Towns, comprised of paintings and quilts, examining the American dream through the lives of Black Americans. His work draws visual inspiration from medieval altarpieces, nineteenth-century photography, and Dutch wax print fabrics, as well as from African American story quilts. Using labor as a backdrop, Towns highlights the role Black Americans have played in the economy, and explores the resilience, resistance, and endurance that have challenged the United States to truly reflect the tenants of its Declaration of Independence.
Stephen Towns was born in 1980 in Lincolnville, South Carolina and lives and works in Baltimore. He trained as a painter with a BFA in studio art from the University of South Carolina, and has also developed a rigorous, self-taught quilting practice. In 2018, The Baltimore Museum of Art presented his first museum exhibition, Stephen Towns: Rumination and a Reckoning.
Declaration and Resistance is organized by guest curator Kilolo Luckett, founder of By Any Means, an art series engaging directly with leading artists, curators, writers and cultural consumers to broaden the scope and understating of contemporary art influence by black culture.
Stephen Towns is represented by De Buck Gallery, New York.
For more information on The Westmoreland's exhibitions, please visit thewestmoreland.org/exhibitions.
Support for all of these exhibitions has been provided by the Hillman Exhibition Fund of The Westmoreland Museum of American Art.
The Westmoreland receives funding support through a grant from the Pennsylvania Council on the Arts, a state agency funded by the Commonwealth of Pennsylvania; the Marketing to Attract Tourism Grant through the Commonwealth of Pennsylvania Department of Community and Economic Development; and other funding from government, foundations, corporations and individuals.