Pennsylvania Partners in the Arts Grants
Funding opportunities for small arts organizations and creative entrepreneurs!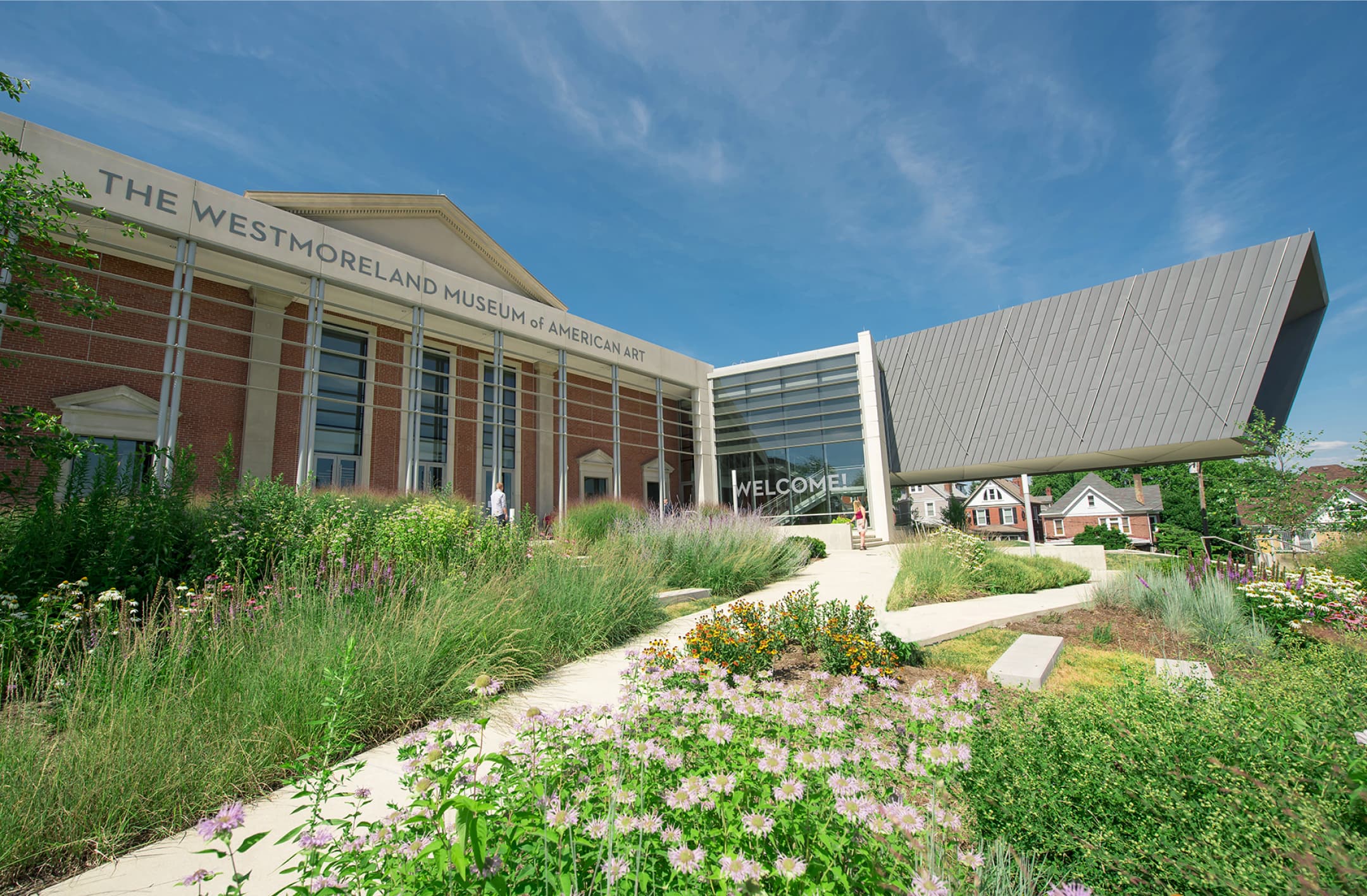 Pennsylvania Partner in the Arts
The Westmoreland is the regional partner for the Pennsylvania Partner in the Arts (PPA) program. In this partner role, the Museum is administering grants on behalf of the Pennsylvania Council on the Arts that support small arts organizations, arts programming, and creative entrepreneurs in Westmoreland, Fayette, Somerset, Cambria, Blair, and Bedford counties.
Creative Entrepreneur Accelerator Program
The Creative Entrepreneur Accelerator Program provides business consulting services with Small Business Development Centers and up to $2,000 in financial resources to creative entrepreneurs who seek to start their own for-profit business or operate an existing for-profit micro business with a gross revenue of less than $200,000.
This program advances and prioritizes the Pennsylvania Council on the Arts' overarching value of diversity, equity, and inclusion and prioritize investment in creative entrepreneurs who identify as Black, Indigenous, or persons of color (BIPOC) or those located in and whose work benefits low-income communities.
Applicants must:
Be at least 18 years old and live in Pennsylvania for at least one year
The business must have gross revenue less than $200,000.
Be a creative entrepreneur intending to form a business or operating a business in Pennsylvania within one of more of the following creative industry areas:

Marketing – Advertising and marketing agencies & professionals
Architecture – Architecture firms & architects
Visual Arts & Crafts – Galleries, artists, artisans, & makers
Design – Product, interior, graphic, and fashion design firms and designers
Film & Media – Film, video, animation, TV & radio businesses
Digital Games – Companies, programmers & individuals producing games.
Music & Entertainment – Producers, venues, musicians, & performers
Publishing – Print or electronic businesses & content creators, editors & writers

Creative entrepreneurs are eligible to apply for the Creative Entrepreneur Accelerator Program once every three years
Applicants will have a one-on-one consultation and business plan review with a Small Business Development Center at St. Vincent College or St. Francis University, also known as the referral coordinators, before applying for the grant. After the referral coordinator meets with the applicant and submits the referral form to the PPA Partner, the applicant will receive the grant application. Referral of a creative entrepreneur by a Referral Coordinator does not guarantee that a grant will be made.
To review the CEA Program guidelines, click here.
Deadline: Applications are accepted on a rolling basis.
Creative entrepreneurs interested in applying for the Creative Entrepreneur Accelerator Program grant, should review the guidelines and submit the inquiry form.  We will reach out after we receive your form. If you have questions, please contact Paige Mastrippolito at pmastrippolito@thewestmoreland.org or 724.837.1500 x117.
Entry to Program Stream:
Entry to Program Stream provides support to small arts organizations and programming. Entry to Program Stream is the point of entry to ongoing support for arts organizations and programs that have annual revenue less than $200,000. The application deadline for Entry to Program Stream has passed. Check back in the fall for next year's application details!
Program Stream:
This program provides support to arts organizations that have a history of funding from the Pennsylvania Council on the Arts. Applicants must be invited to apply.

This project was supported by the Pennsylvania Council on the Arts, a state agency, through the Pennsylvania Partners in the Arts (PPA), its regional arts funding Partnership. State government funding comes through an annual appropriation by Pennsylvania's General Assembly and from the National Endowment for the Arts, a federal agency. PPA is administered in this region by The Westmoreland Museum of American Art.