3 Ways to Celebrate Love at The Westmoreland this February!
Love art? Love love? LOVE, inspired by Robert Clark Indiana's serigraph on paper, is in the air at The Westmoreland!
Celebrate love, Pop art, and Valentine's Day this month at the Museum. Whether you're celebrating the day with family, friends or a significant other, the Museum has wonderful events that you and your loved ones can enjoy!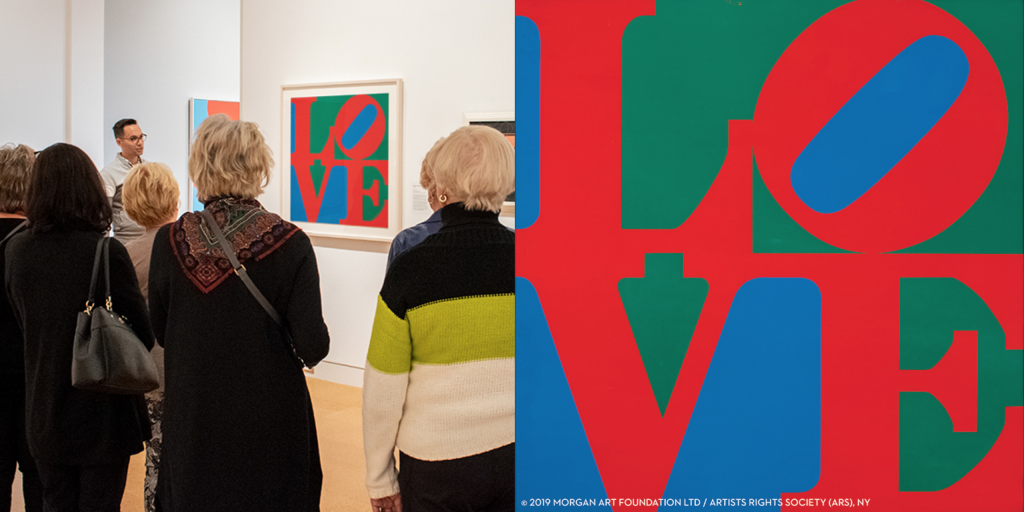 1. Community Day: LOVE Goes Pop!, Sunday, Feb. 2, 11am-3pm


Love hanging out with your grandparents, parents, significant other, kiddos, siblings nieces, nephews, or grandkids? Bring yourself and them to Community Day: LOVE Goes Pop and create some marvelous memories!
Together, you can try some love-themed art activities, like writing a Love Letter or doing the Love Lock Art Activity! Decorate a heart shaped cookie and give it to someone you love, or eat it yourself! Listen to a Saxophone Performance by Calvin Stemley, 12-1pm, and go on a "Love & Loss" Tour," exploring artworks in our permanent collection with those themes, 12-2:30pm.
Declare your love for each other with an airbrushed tattoo and commemorate the day with a group selfie in front of a heart installation shaped entirely of balloons! All forms of love and creativity will be represented!
So, gather up everyone you love and RSVP to attend this lovely community day.
2. Pop-Up Studio: LOVE Goes Pop, Wednesday, Feb. 12, 6-8pm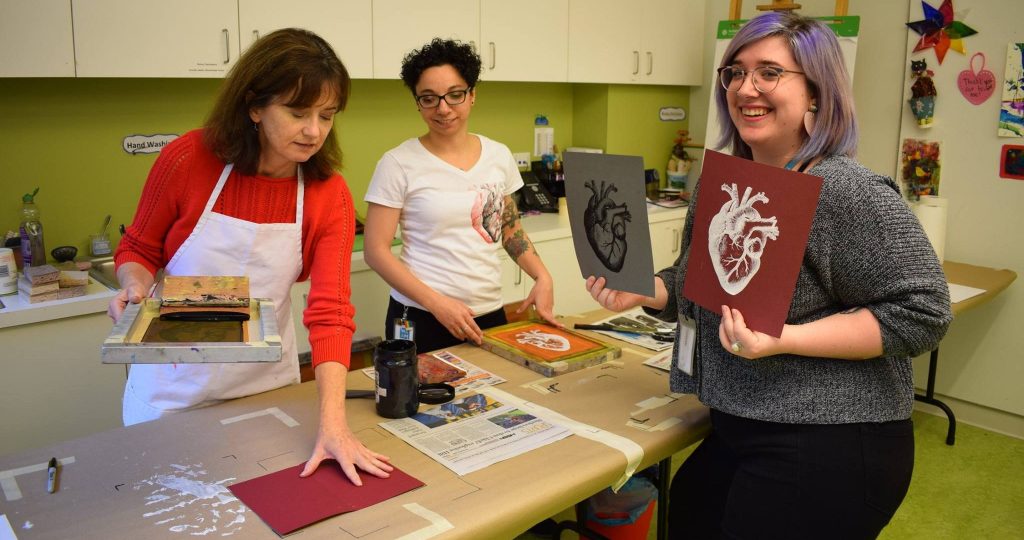 Looking for something a little bit more low-key to celebrate Valentine's Day? Consider coming to Pop-Up Studio: Love Goes Pop, inspired by Pop and Op art.
Ask your bestie or significant other to come and enjoy a glass of wine or beer and snacks while designing a screen print!
Screen printing, also known as silk screening, is one of the oldest methods of printmaking. It is a process where ink is forced through a mesh screen, which has been treated so certain areas are impermeable, onto a surface. Since the 1920s, screen printing has been used commercially, and in the 1930s, it started being used by artists in America. In the 1960s, Pop artist Andy Warhol legitimized screen printing as an art form, and today it is mainly associated with his iconic works, like "Marilyn Diptych"
After creating and unwinding, print your Pop art inspired design and take home your very own screen print!
There are a limited number of tickets for Pop-Up Studio: Love Goes Pop!, and we don't want you to be heartbroken over missing it, so get your tickets today by clicking here.
3. Art on Tap: LOVE, Friday Feb. 14, 5-8pm


What makes a perfect Valentine's Day date? Live music? Beautiful location? Chocolate? Champagne? Art on Tap: LOVE, has all of that and more!
Start the evening off by listening to live music and snacking on some light bites from Elegant Catering. Next, indulge in a champagne bar and sample some decadent chocolate.
Take a romantic stroll through the galleries with your love, discuss your favorite works of art and complete a Special Valentine's Day Art Scavenger Hunt.
Art on Tap: LOVE will be an evening full of Pop art and love, so register to attend today!
Header Image Credit Line: Robert Clark Indiana (b.1928), Love, n.d., Serigraph on Paper, 34 x 34 in., Gift from Friends of the Museum, 1968.43, © 2019 Morgan Art Foundation Ltd / Artists Rights Society (ARS), NY.