Your Guide to Winter at The Westmoreland 2021-2022
Winter has arrived, and it's quite frosty outside! During this cold season, warm up at The Westmoreland with stimulating exhibitions, seasonal beverages, in-person events and more!
The Westmoreland will be open throughout the holidays (with the exception of Christmas Day and New Year's Day. See below for several dates with early closings) for friends and family to explore, the third annual Winter Lights display can be enjoyed from dusk to 10pm nightly through January 2022, and you can participate in other Museums programs, like Art After Hours, Community Days, In Conversations and more!
Visit throughout the Holidays
(Closed Christmas Day and New Years' Day)
Make plans to visit The Westmoreland, where admission is free, with family and friends during the holiday season!
Holiday Hours:
Early close on Christmas Eve at 3pm (December 24)
Closed Christmas Day (December 25)
Early close on New Year's Eve at 3pm (December 31)
Closed New Year's Day (January 1)
Aside from the days noted above, The Westmoreland will be open during regular hours, Wednesday through Sunday, 10am to 5pm!
Know Before You Go!
Out of an abundance of caution and in alliance with CDC guidelines, The Westmoreland has reinstated a mask policy for all staff and requests that all guests over the age of two wear a mask, regardless of vaccination status. If you plan to visit, advance online registration is recommended. Register for your visit here! To review our health and safety guidelines before your visit, click here.
Discover Simple Pleasures: The Art of Doris Lee + more exhibitions
Take some time to discover the work of Doris Lee (1905-1938), one of the most successful artists of the Depression era effectively navigating both the commercial and fine art worlds. Often dismissed due to focus on domestic subjects and her decorative, folk art style, Lee did not earn the same recognition as her male counterparts in the art historical canon.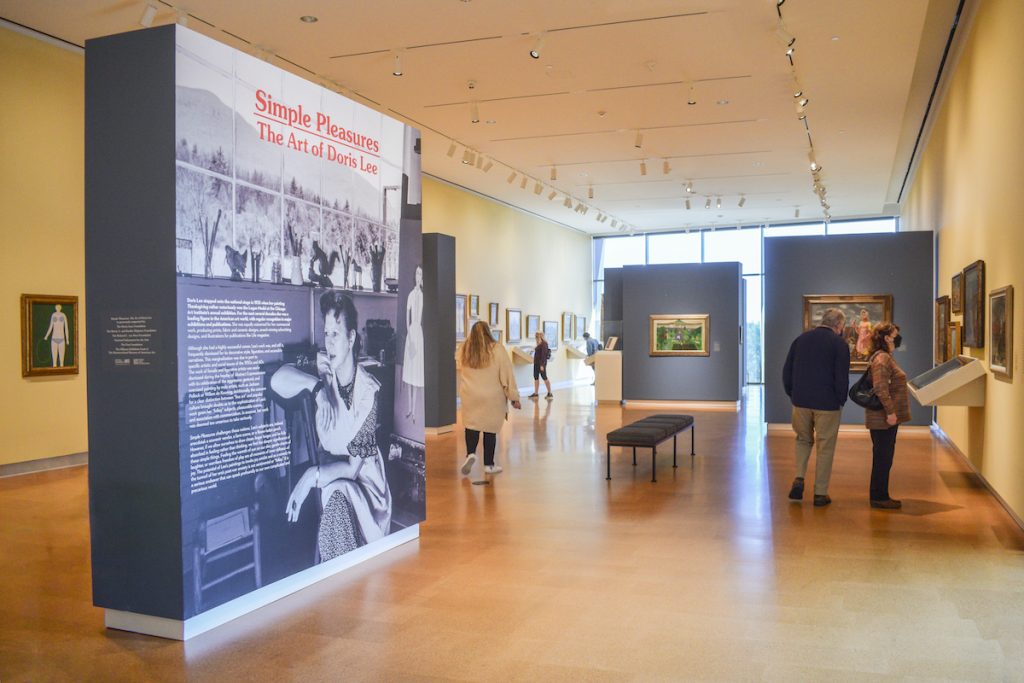 Co-curated by Barbara L. Jones and Melissa Wolfe, Curator of American Art, Saint Louis Art Museum, Simple Pleasures: The Art of Doris Lee presents the first major critical assessment of Lee's career and brings overdue recognition to the artist's contribution to American art. The exhibition showcases over 70 of Lee's most notable works spanning from the 1930s through the 1960s. Using a saturated color palette, Lee paintings, drawings, prints, and commissioned commercial designs for fabric and pottery, are playful and at times quite humorous.
A fully illustrated, full-color catalogue with four essays will accompany the exhibition, and is available for sale now in The Westmoreland's Museum Shop and online.
This temporary exhibition will be only be on view through January 9, 2022! Other temporary exhibitions that should not be missed our Doris Lee & Her Contemporaries, and Charlee Brodsky's The Audacity of the Mundane.
Stroll through our glowing Winter Lights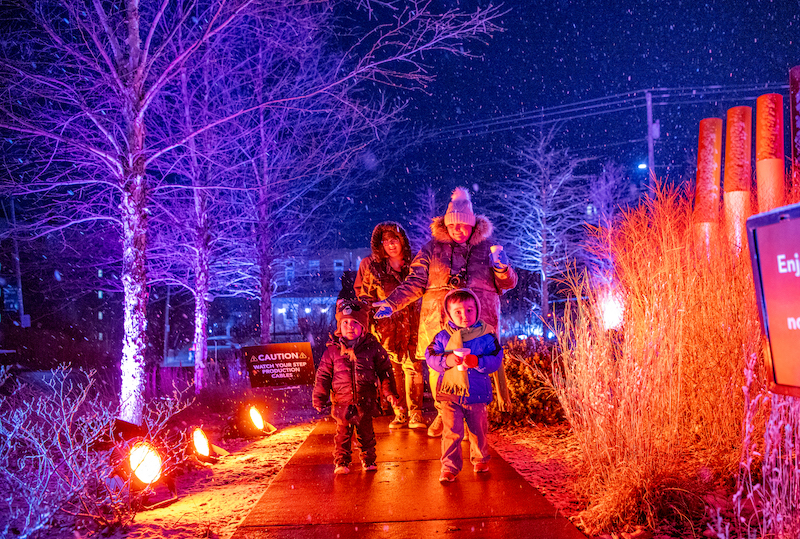 Grab you coats and scarves and experience our family-friendly Winter Lights display with illuminated structures and glistening lights from dusk to 10pm nightly through January 30, 2022.
Personally, our favorite time to visit the Winter Lights is during a snowfall, when the lights glow and glisten through the snow in all directions, creating an even more dreamy, mesmerizing wintry experience.
P.S. The Winter Lights Photo Op is the perfect spot for a holiday family photo! Make sure to share to your photos (or selfies!) using #WinterLightsWestmoreland!
Sip on a Seasonal Beverage from Café Marchand
The chilly weather outside makes for the perfect time to sip on a hot seasonal beverage! Enjoy your coffee indoors or take it out to the gardens while you walk through the Winter Lights.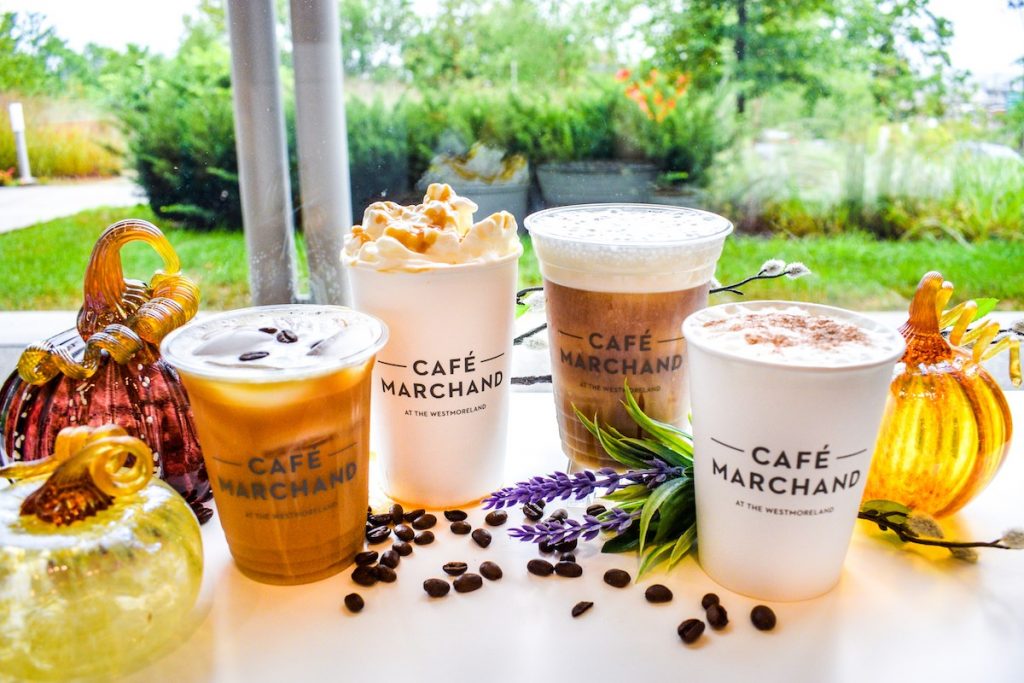 This season, Café Marchand is serving up hot seasonal drinks such as Snickerdoodle Cappuccino, Butterbeer-Inspired Latte, Pumpkin Spice Latte, and Peppermint Mocha as well cold options like an Iced Shaken Espresso and a Cold Brew with Maple Pecan Foam.
Shop for One-of-kind Holiday Gifts & Memberships at the Museum Shop
Take care of your holiday shopping this year at the Museum Shop. Shop a lovely selection of art-inspired gifts including artisan-made jewelry, woodworking, ceramics, glass, quilts, and more unique gifts as well as fine art prints and products inspired by our collection and featured exhibition "Simple Pleasures: The Art of Doris Lee."
Here's our top three picks from the Museum Shop:
"Inclined Pittsburgh Collage Puzzles
A challenging monochrome puzzle to complete on a snowy, wet winter day. After completing, glue it together to create your own KLoRebel artwork! KLoRebel Art is the work of native Pittsburgh artist and small business owner, Kirsten Lowe-Rebel, and this puzzle features collage art from artist Kirsten's five most popular Pittsburgh drawings.
Membership to The Westmoreland
When you give the gift of membership to The Westmoreland, you are giving the gift of an arts experience, aka a visit to the Museum, as well benefits including discounts on events, special savings on Museum Shop purchases, and more! Inquire at the Museum Shop or purchase a gift membership online here.
You can also make a plan to shop during the upcoming event:
Last Minute Holiday Sale | Friday, December 15 through Thrusday, December 23
Have you procrastinated on your holiday shopping? Shop December 15 through December 23 at the Museum Shop and receive a 10% savings on regularly priced one-of-a-kind gifts like gorgeous handcrafted jewelry, handmade holiday ornaments, custom art prints of select works from the featured exhibition "Simple Pleasures: The Art of Doris Lee," and so much more!
Shop in person Wednesday through Sunday, 10am-5pm at the Museum Shop or shop our online store here.
Participate in These Great Programs
The Westmoreland is offering an array of in-person events for all to enjoy, this wintry season!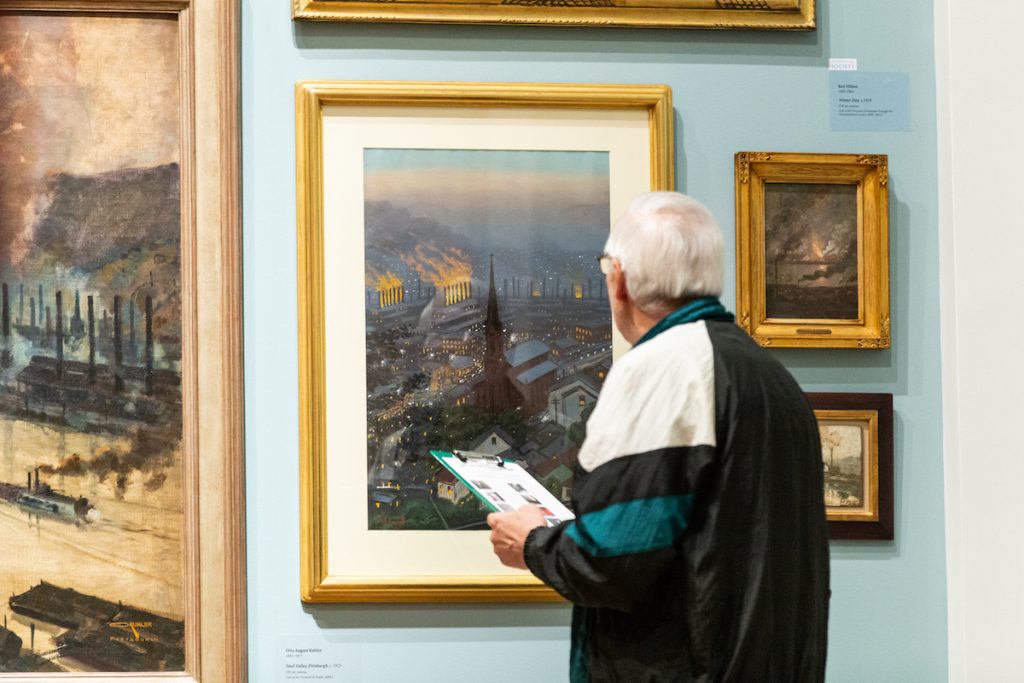 The NEW Art After Hours event series is a fun evening celebrating regional artists and their exhibitions in the Robertshaw Gallery. They include a Meet & Greet with the artist, an art scavenger hunt, musical entertainment, light refreshments, and fresh libations.
Our FREE Community Days, that happen on the first Sunday of every month, are back! Bring the family and enjoy a day full of art-making activities, experiencing art and so much more!
Want to take deep dive into the realm of fine arts and history? Attend one of our upcoming discussions examining and celebrating women in the arts.
Visit our Events Calendar for upcoming programs and register to attend!