Museum Shop Holiday Gift Guide
Struggling with what gifts to get your loved ones this year? Look no further! Stop by the Museum Shop and shop a lovely selection of home décor, handcrafted jewelry, handwoven scarves, holiday ornaments, elegant accessories and more, many of which have been made by local and regional artists and artisans.
Special $5 gift with your purchase of $50 or more
When you spend $50 or more in the Museum Shop, choose a boxed notecard set featuring artwork in the Museum's collection for only $5.* Notecards sets are normally priced at $15.95. *Offer expires Sunday, January 5, 2020.
Did you know Members Save More?
Members of the Museum receive a 10% Member discount in the Shop. Consider becoming a member to save even more. For more information, visit our membership page.
For the HOLIDAY Décor Lover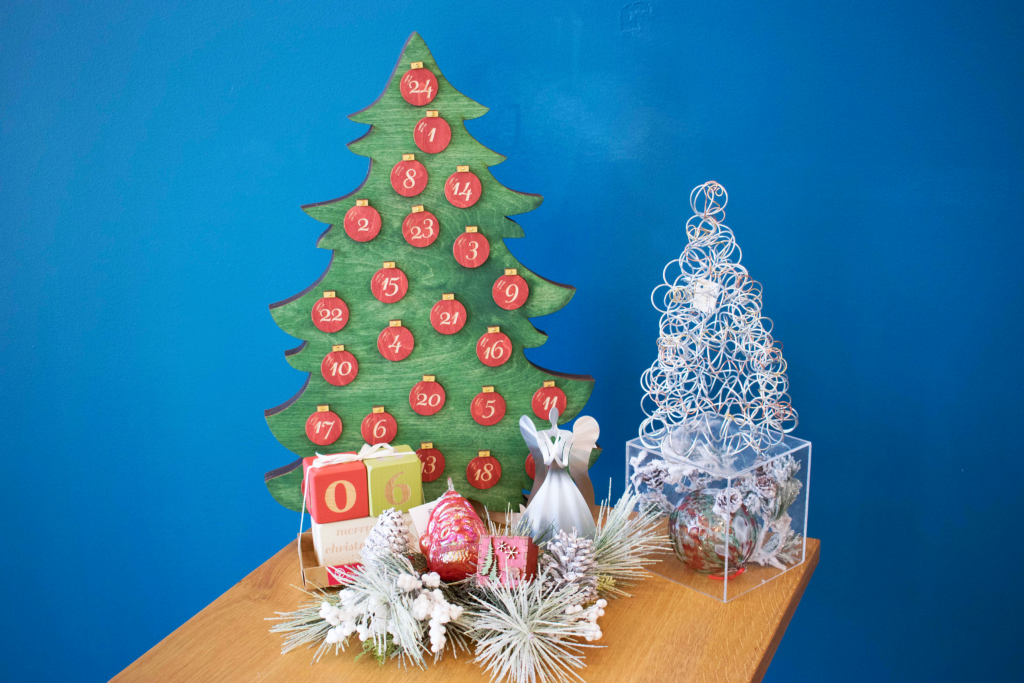 Santa Wood Blocks by Tree by Kerri Lee, $43.00
Christmas Tree Advent Calendar (Green Tree) by Doles Orchard Box Shop, $220.00
Santa Glass Ornament by Glass Eye Studio, $35.00
Tiny Treasure Box by Doles Orchard Box Shop, $16.00
Freestanding Metal Angel Sculpture by Metal Petal Art, $36.00
Glass Christmas Ornament by Jon Sirockman, $25.00
Wire Tree by Handmade Village, $35.00

For the History Buff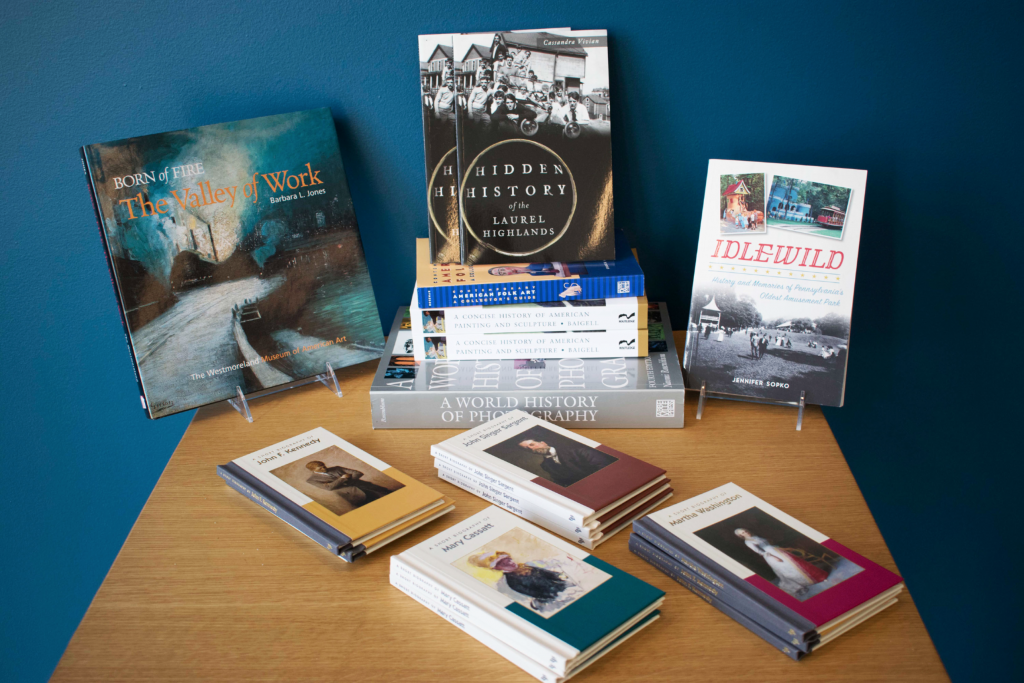 A Short Biography of Mary Cassatt, $9.95
A Short Biography of John F. Kennedy, $9.95
Born of Fire: The Valley of Work, $37.50
A Short Biography of Martha Washington, $9.95
A Short Biography of John Singer Sargent, $9.95
A World History of Photography, $45.00
A Concise History of American Painting and Sculpture, $67.95
Contemporary American Folk Art, A Collector's Guide, $29.95
Hidden History of the Laurel Highlands, $19.99
Idlewild: History and Memories of Pennsylvania's Oldest Amusement Park, $21.99

For the Interior Designer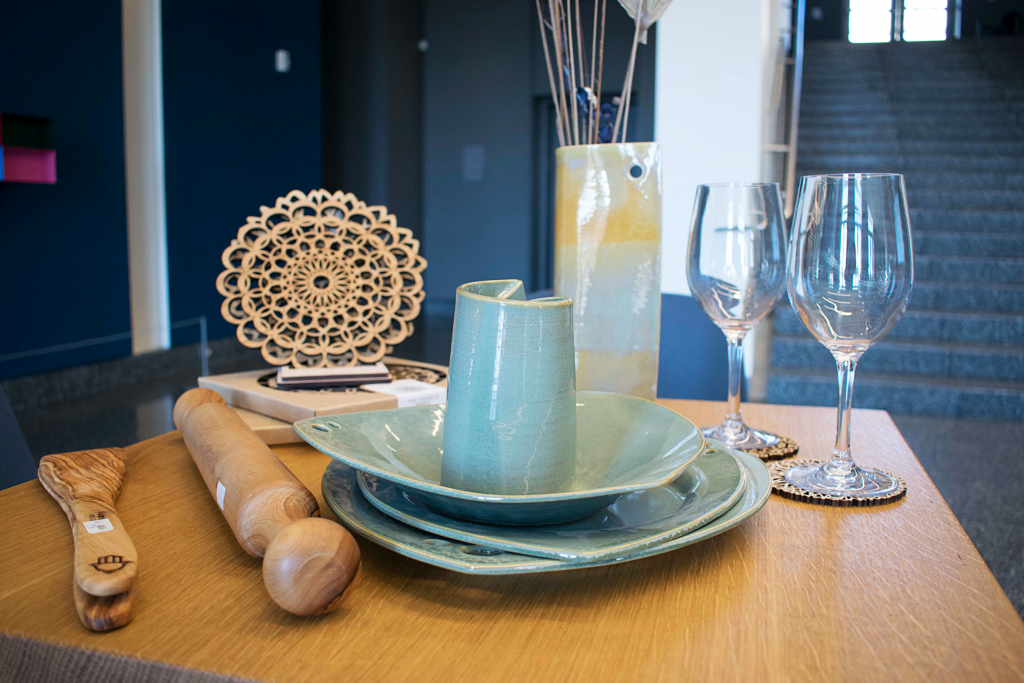 Olive Wood Craft Serving Spoon, $11.75
Olive Wood Craft Rolling Pin, $49.90
Five Ply Design White Oak & Felt Table Trivets (2), $55.00
4-Piece Dinnerware Set by McNary-Smith, $250.00
Cylinder Vase by McNary-Smith, $87.00
Five Ply Design Set of Six Wooden Coasters, $40.00

For the Budding Artist/Art Lover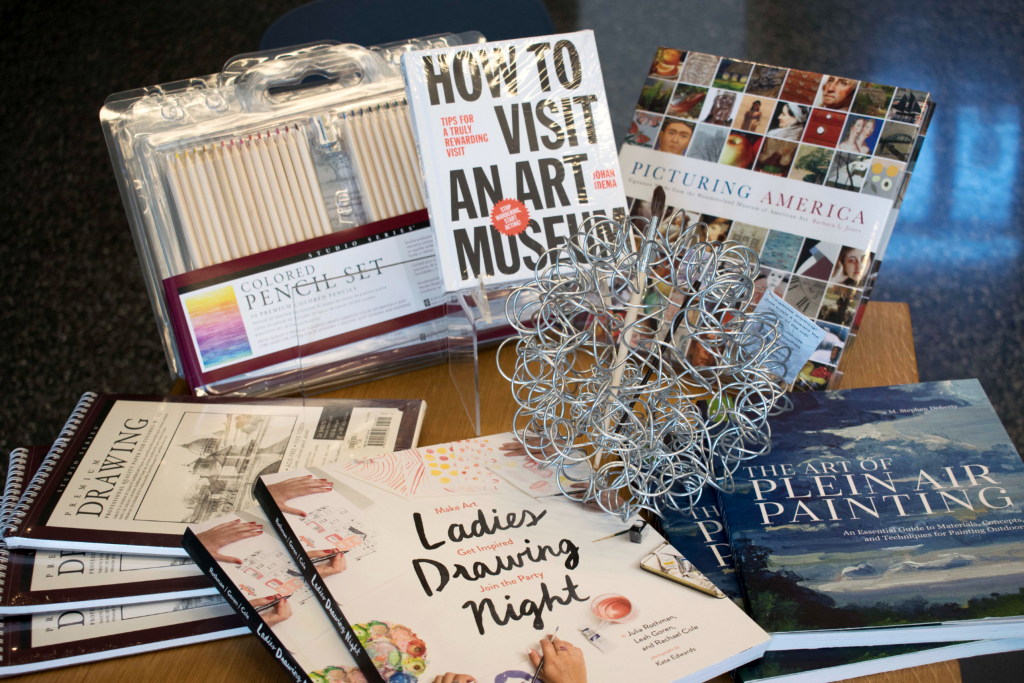 Make Art Ladies. Get Inspired Drawing. Join the Party Night, $27.50
Studio Series Drawing Pad, $5.99
Studio Series Colored Pencils Set, $14.99
How to Visit An Art Museum, $19.95
Picturing America: Signature Works from the Westmoreland Museum of American Art, $25.00
Handmade Village Design Wire Orb Organizer, $29.50
The Art of Plein Air Painting, $25.00

For the Kiddos in Your Life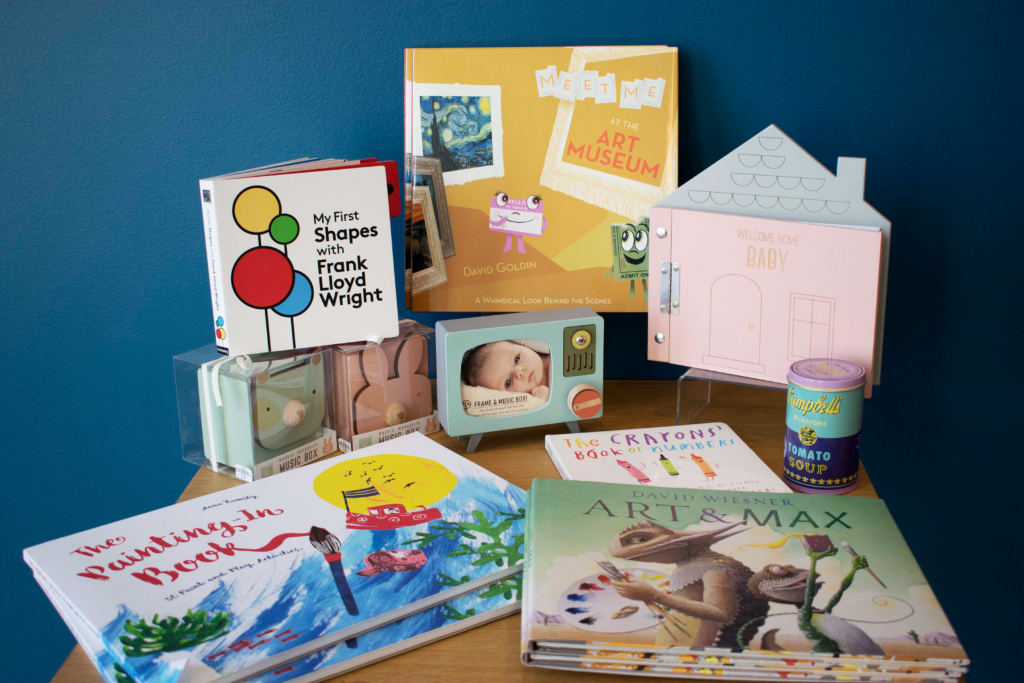 The Painting-In Book, 30 Paint and Play Activities, $14.99
Modern Menagerie Music Box by Tree by Kerrie Lee, $43.00
My First Shapes with Frank Lloyd Wright, $12.99
Frame & Music Box by Tree by Kerrie Lee, $45.00
Meet Me at the Art Museum, $19.95
Wooden House Album by Tree by Kerrie Lee, $43.00
The Crayons' Book of Numbers, $8.99
Art & Max, $17.99

For the Coffee Connoisseur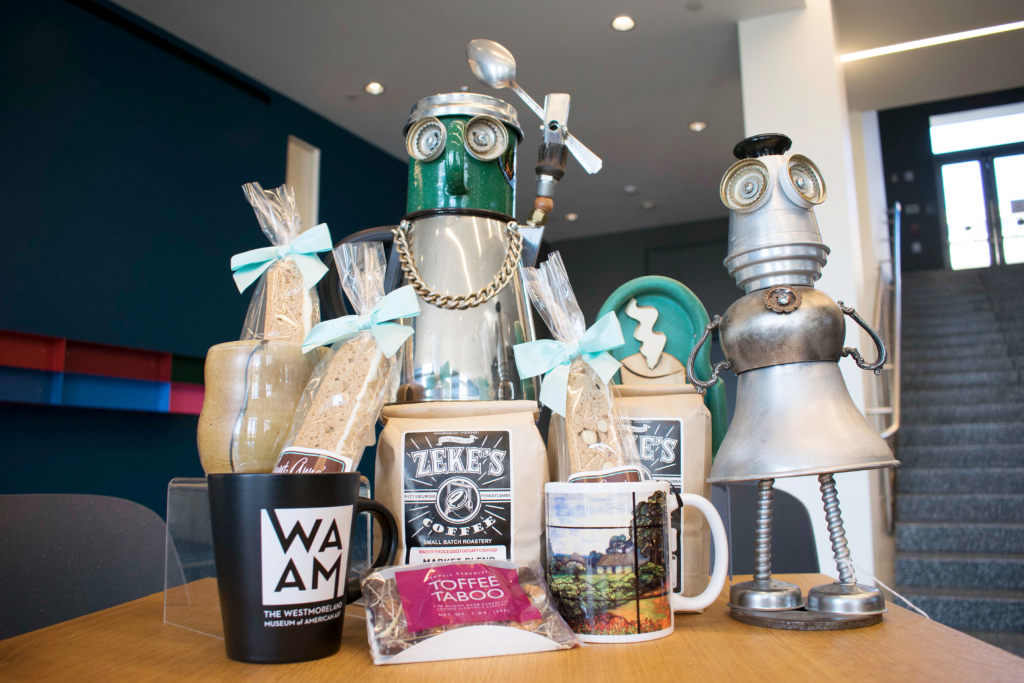 WMAA Black Mug, $9.95
Coffee Mug by Birch Frew, $40.00
Aunt Anna's Biscotti, $3.50
Disco-Bot Sculpture by Don Jones, $175.00
Zeke's Coffee, $16.00
Sendall Chocolates Toffee Taboo, $4.50
Tiffany Lynch Window Mug, $14.99
Coffee Mug Wall Art by Cathy Broski, $29.75
Basic-Bot Sculpture by Don Jones, $85.00

For Your Favorite Pittsburgher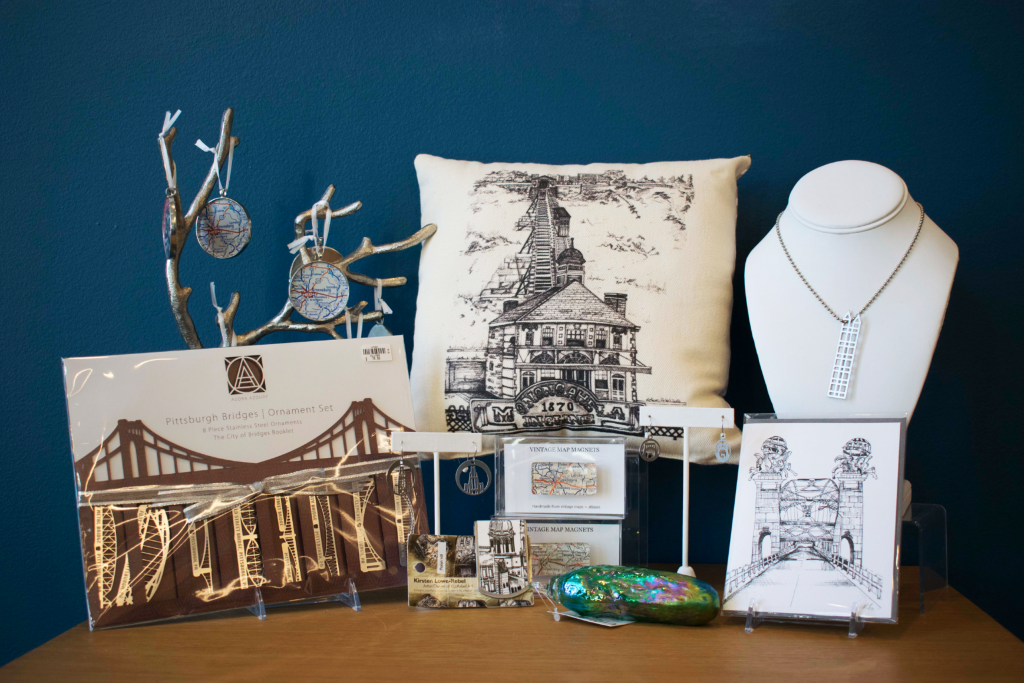 Pittsburgh Bridges Ornament Set by Audra Azoury, $79.00
Greensburg Map Ornament, $20.00
Polish Hill Stainless Steel Money Clip by KLoRebel Art, $48.00
Pittsburgh Earrings: Cathedral by Audra Azoury, $40.00
Vintage Map Magnets by Tanner Glass, $14.00
The Monongahela Incline Pillow by KLoRebel Art, $48.00
Glass Pickle Ornament by Glass Eye Studio, $25.00
Pittsburgh Earrings: Mini-Warhol Bridge by Audra Azoury, $25.00
"16th Street Bridge" Handmade Card by KLoRebel Art, $5.00
Pittsburgh Necklace: PPG Inspired by Audra Azoury, $24.00

For the Fashionista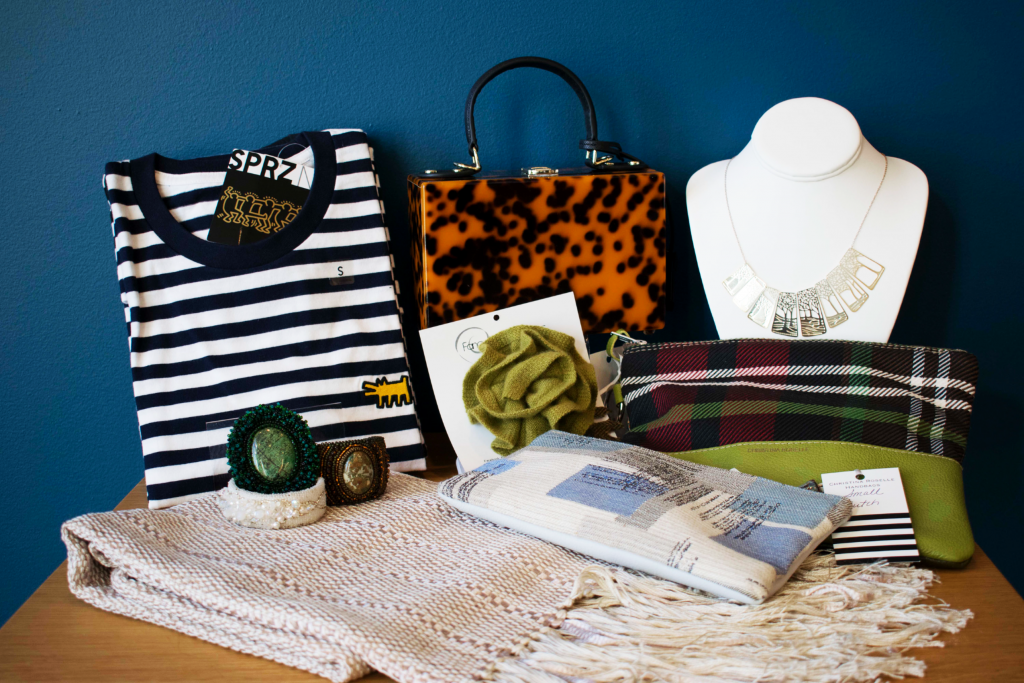 Beige Scarf by LaVerne Kemp Handwovens "The Warped Weaver," $325.00
White Beaded Cuff by Connie Blair, $35.00
Dark Green Beaded Brooch Pin by Connie Blair, $38.00
Brown and Green Beaded Cuff by Connie Blaire, $60.00
SPRZ NY Keith Haring Short Sleeve Graphic T-shirt, $22.00
Christina Roselle Small Clutch, $47.50
Fancy Wool Flowers Light Green Brooch by Nan Loncharich, $16.00
Sea Lily Square Handbag w/ Leather Strap, $130.00
Christina Roselle Ring Bag, $48.50
Alucik Tree Necklace by Claudia Bueno, $119.00

After finding cool, one-of-a-kind items from the Museum Shop for everyone on your list, make your gifts complete with the addition of a perfect holiday card!